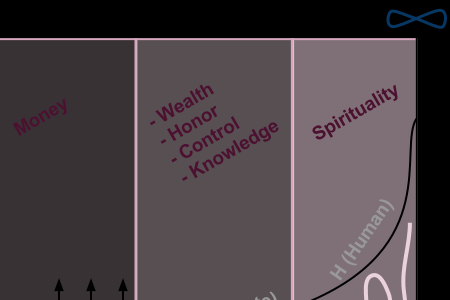 Spirituality. The very word causes a cavalcade of descriptions, ranging from what we find at the bottom of a bottle of tequila, to religion, to cults, to ghosts and goblins. Yet what is this thing we call "spirituality"? Is it a place such as heaven? Is it a religion such as Christianity, Judaism or Islam? Is it a condition? Is it a state of mind? Or is it a combination of all of the above?
If we consider the lack from which we suffer, we can narrow it down a bit. Whatever spirituality is, it is definitely not here, not in this world where we live, eat, sleep, breathe, and fulfill a generous amount of our desires.
Having been examined from a variety of directions, almost everyone agrees on one point: spirituality is where the "soul" resides. In other words, it is the soul's environment. That is all well and good, but it also defines nothing until we know what a soul is.
In general, there are four common attitudes regarding the soul, as well as our existence here in the physical and the spiritual. Those four attitudes are religious, secular, scientific, and philosophical.