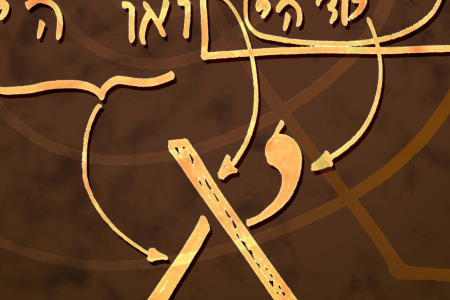 When a person becomes capable changing his intention from wanting to receive for itself to wanting to receive in order to bring pleasure to the Creator, this new and revolutionary intent is called a "screen." Only if there is a screen over the desire to enjoy (a willingness to take pleasure only to the extent that it delights the Creator), does the soul become worthy of reception. This point in the heart can then be called a "Vessel."
So all we really have to do is acquire a screen! It actually boils down to a change in our intent, from that of wanting to receive to that of wanting to give. But how does this screen work and how does it allow us to sense the Creator? The answer is simple; it works just like the rest of our senses.
For instance, let's take a look at the process of hearing. How do we hear? Air waves strike a kind of screen within our ear called an "eardrum." The eardrum is connected to specialized hearing organs that transfer the vibrations of the eardrum into electrical impulses that our brains interpret as sound.
The sense of sight is no different. Light strikes a kind of screen, the retina, where nerves are stimulated and transfer electric signals into the brain that it interprets as sight, what we see. If you remove either of the "screens" from these sensory organs, no matter how much air is moved in the form of sound waves, or how much light enters the eye, we still will not hear or see. Our other senses have the same types of screen mechanisms. The spiritual screen is no different. Light is reflected off the screen and signals are sent within us allowing us to sense the Creator.