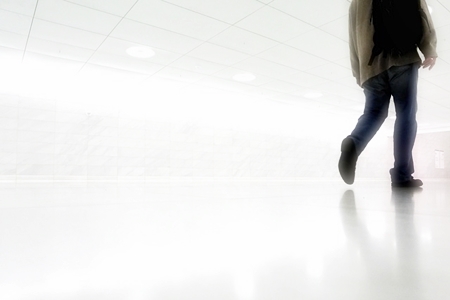 When Consistent Spiritual Aspirations Yield Emptiness
If as students we see that we remain in the state of egoistic desires and have not progressed toward a better condition, we often feel despair and apathy. Moreover, we sometimes discover that not only do we remain amidst our egoistic desires, but we find that they have increased since we acquired desires for pleasure that once we considered as low, petty, ephemeral, and unworthy.
It is clear that in this state it becomes difficult to continue to observe the commandments and to study with our previous joy; rather, we fall into despair and disappointment, and regret the time wasted, as well as efforts we made and deprivations we have suffered. We thus rebel against the goal of creation.
This state is known as "the left line" because it is in need of correction. We have now perceived our own emptiness and must turn to the right line, to the feelings of completeness, satisfaction, and full happiness with our lot. Previously, it was not considered that we were in the right line because we were still in one line, simply because there was no second line, and thus, no self-criticism existed.