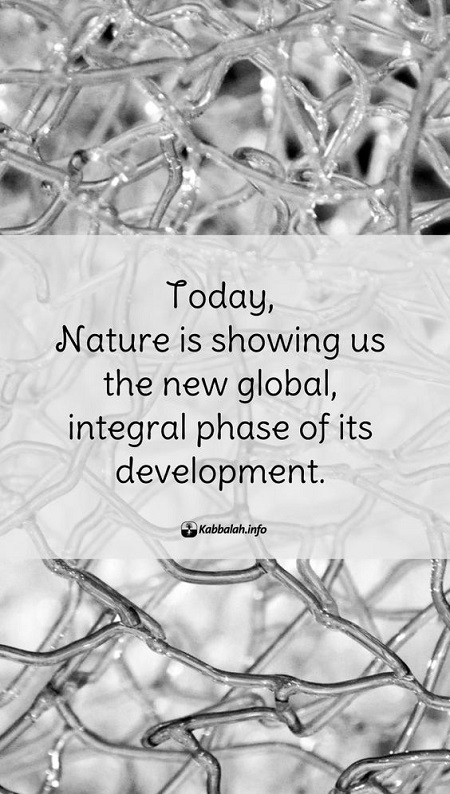 Today, Nature is showing us the new global, integral phase of its development.
Nature begins to become unbalanced, which is expressed in climate change, earthquakes, volcanic eruptions, and additional disasters.
We arouse the lack of balance in nature and human society in all its forms.
So we are to blame for everything! It is up to you to behave differently; it is up to you to carry things out independently, without the goading of the main law of nature, the Creator, the law of unity between all of its parts.