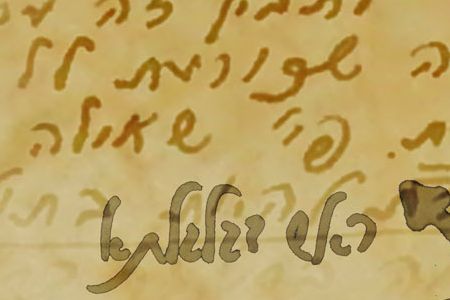 Leviticus, 25:1-26:2
This Week's Torah Portion | May 22 – May 28, 2016 – 14 Lyar – 20 Lyar, 5776
In A Nutshell
The portion, Bahar (On Mount Sinai), deals primarily with what appears to be laws of finance. It begins with Moses being on Mount Sinai, receiving from the Creator the Mitzva (commandment) of Shmita (omission of cultivation) of the land every seventh year, and the Mitzvot (plural of Mitzva) of Yovel (jubilee, 50th year anniversary). The Creator gives His blessing to it so that the sixth year will be so productive that enough produce will grow to last for the next three years, to observe the Mitzvot of Shmita and Yovel without worrying about sustenance.
Later, the portion details laws of selling a house or property, redemption of a house or a field from one person to another, laws of the lot of the Levites, forbidding selling of towns or houses that belong to them, laws of selling a person from Israel to slavery, how to treat such a person, and laws prohibiting idols, pillars, and figured stones.

 Commentary by Dr. Michael Laitman
The laws that this portion details are spiritual laws. Shmita [1] is a profound and sacred matter. It exists only in the land of Israel, in a desire aimed toward the Creator, in order to bestow, toward love of others. The Shmita can occur in a desire only in a process of correcting the soul.