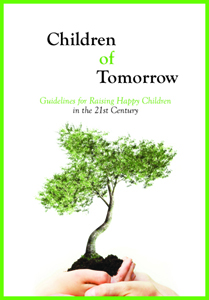 Children of Tomorrow: Guidelines for Raising Happy Children in the 21st Century available for presale online and pickup at WE!
Michael Laitman, Professor of Ontology, PhD in Philosophy and Kabbalah, and MS in Medical Bio-Cybernetics has a vision of a new global education based on providing children with an approach to life in which they view the world broadly and inclusively. In  Children of Tomorrow, Dr. Laitman explains how relating to children as small grownups through the use of games and play helps them become successful, confident adults.
Dr. Laitman will be available to sign books and answer questions at WE! Find out more about his new release here. It can be purchased online and picked up at the 2011 World Kabbalah Convention. Children of Tomorrow is one of three new books to be made available for the first time at WE!