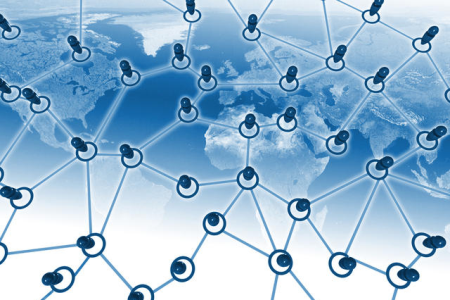 The wisdom of Kabbalah views reality as a single entity, with humans representing the highest level of existence, in the sense that we possess the most intense and most narcissistic desire to receive. It is now time to outline what humanity can do to shift the negative trend, considering that we are irreversibly interdependent and interconnected as we can clearly observe through the daily events of the deepening global crisis. And while it is beyond the scope of this article to outline a detailed "bailout" plan for humanity's present and future crises, it is worthwhile to point out some solutions that we believe could be implemented on a broad scale, and if done right, resolve most of our problems.
How Collectivism and Globality Relate to Becoming Like the Creator
Although humanity has little experience operating as a global system, since we are used to defining ourselves as individuals or members of factions of society, from family to nation-state, the current situation necessitates that we expand our view. Most of the political and financial leaders in the world already acknowledge this requirement.
Kofi Annan, former Secretary General of the United Nations, for example, addressed this issue in a message to the first Annual Interdependence day on September 12, 2004: "A new era is upon us. In the future…the world will be transformed…by the forces of globalization and the growing interdependence of the world's peoples. …the more interdependent we become, the more decisions have to be taken not by one nation state alone, but by many, acting together. Unless it is properly managed, this process can entail a 'democratic deficit,' as decision makers are further removed from and less accountable to the people whose lives are affected. So the challenge for all of us is to manage our interdependence in ways that bring people in, rather than shutting them out. Citizens need to think and act globally, so as to influence global decisions" (The Interdependence Handbook: Looking Back, Living the Present, Choosing the Future, edited by Sondra Myers and Benjamin R. Barber).