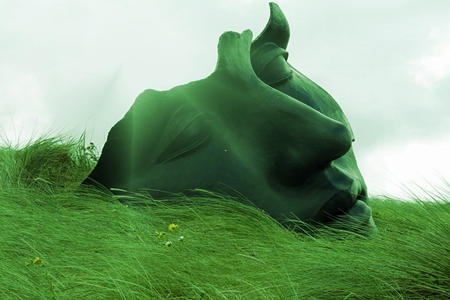 Everything We Experience Comes from the Creator
In order to attain the goal of creation, we need to feel a "hunger," without which we cannot taste the whole depth of the pleasures that are sent by the Creator, and without which we cannot bring gratification to the Almighty. Therefore, it is crucial to correct egoism. This would permit us to experience pleasure for the sake of the Creator.
In times of fear, we must understand the reason for which the Creator sends us these feelings. There is no force or power that rules in the world except the Creator; no enemies, or dark forces. However, it is the Creator Himself who forms in us a sensation like this, in order for us to wonder why we felt it so suddenly.
Then, as a result of our searching, we will be able, through an exertion of faith, to say that the Creator Himself sends this to us. If, after all our efforts, our fear does not subside, we must interpret it as an example of the degree to which we should experience the fear of the grandeur and the power of the Creator. To the same degree that our bodies are shaken by an imaginary source of fear in our world, so must we shudder at the fear of the Creator.
Faith in Oneself or Faith in the Creator
How can we determine precisely what spiritual state we are in? When we feel confident and happy, it is usually the result of having faith in personal strength, and thus not feeling that we are in need of the Creator. This state implies that, in fact, we are completely buried in the depths of our own egoism and are distanced from the Creator.
On the other hand, when we feel completely lost and helpless, we then experience a sharp need for the support of the Creator. At that time, we enter a much better state with regard to our own well-being.
If, after having exerted ourselves, we perform an act that appears to be "good," and consequently experience a feeling of satisfaction with ourselves, we immediately fall prey to our own egoism. We do not realize that it is the Creator who gave us a possibility to perform an act of goodness; thus, by feeling good about ourselves, we only increase our egoism.
If we, day after day, exert effort in our studies and try to return in our thoughts to the goal of creation, and we still feel we do not understand anything, nor correct ourselves to some degree, and if in our hearts we reproach the Creator for the state we are in, then we move further away from the truth.
Gauging between True Altruism and Fake Altruism
As soon as we attempt to shift to altruism, our bodies and our reason immediately rise against such thoughts, and in every way possible try to push us away from this path. Hundreds of thoughts, excuses and urgent tasks immediately appear, since altruism, that is, anything not connected with some sort of benefit for the body, is hateful to us. It is not possible for our intellect to bear such aspirations for even a moment, and they are immediately suppressed.
Therefore, thoughts about nullifying egoism seem very difficult and not within human power. If, however, they are not perceived as such, it indicates that somewhere deep in them is concealed some benefit for the body, which allows us to think and to act in a certain manner, by deceiving us into thinking that our thoughts and deeds are altruistic.
Thus, the best test for determining whether a given thought or action comes as a result of a concern for the self or from altruism is: Do the heart and reason allow this thought to be sustained somehow, or even to make a slight movement based upon it? If we find agreement, then it is self- deception, not true altruism.
The Creator Pushes Us Away and Brings Us Closer
The moment we concentrate on thoughts that are not concerned with bodily needs, questions immediately arise such as, "Why do I need this?" and "Who benefits from it?" In such situations, although we feel that the barriers are coming from the body (our desire to receive pleasure), the most important thing for us to discover is that ultimately it is not the body that poses these questions and prohibits us from engaging in anything beyond the limitations of its interests.
This is the action of the Creator Himself. He forms within us these thoughts and desires, and does not allow us to break away from the desires of the body, and there is nothing else beside Him.
Just as He draws us closer to Himself, so He Himself places obstacles on the path to Him, so that we would learn to understand our own nature and be able to react to our every thought and desire during our attempts to break free from them.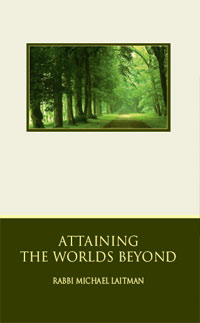 "Psst! Your Thoughts and Desires Come from the Creator" is based on the book, Attaining the Worlds Beyond by Dr. Michael Laitman.