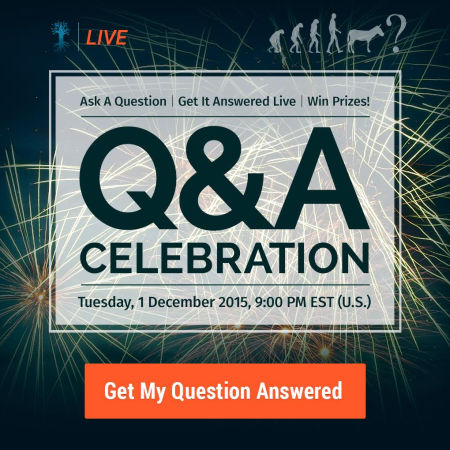 We at the Bnei Baruch Kabbalah Education Center are so excited about the upcoming Kabbalah Campus local courses, which begin on January 20 in New York, Los Angeles, San Francisco, Toronto and Orlando, that we can't wait to get started!
So on Tuesday, 1 December 2015, we'll be holding a free public preliminary live Q&A session, titled "What Is the Meaning of Life, the Universe and Everything!?" with you to celebrate the upcoming course.
We invite you all to post just one question that's itching away at you, and get it answered at the live event.
Maybe you have a question about the meaning of life, about Kabbalah, or how you can be helped in a certain situation you're facing, or how to understand all kinds of events occurring in our world from their root, or any variety of concepts, such as whether we have free choice, how we perceive reality, why we feel pain and pleasure, and countless others…
Kabbalah encourages the asking of questions to progress, so here's an opportunity to ask your first question and get it answered live!…
Just write the question you have on the question asking page, and you're in!
Go Here to Ask Your Question »
AND… By sending your question, you'll go into the draw to win a number of book & CD giveaways!
We look forward to seeing you soon!
Mark,
Your friend at the Bnei Baruch Kabbalah Education & Research Institute