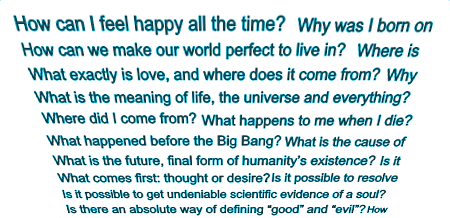 To inspire you to really delve deep and ask this wisdom questions you don't think can even be answered, here are 29 questions you never thought could have answers… but which do.
I.e. Kabbalah was made to answer all of these questions. We explain why in depth in our courses, but hope to give you a taste of it in the upcoming Q&A Celebration.

Here's the list:
1. How can I feel happy all the time?
2. How can we achieve peace among all the different people, races, nations, cultures, classes – all the world's divisions?
3. How can we make our world perfect to live in?
Want One of These Questions Answered? Ask It in the Q&A Celebration Page Here »