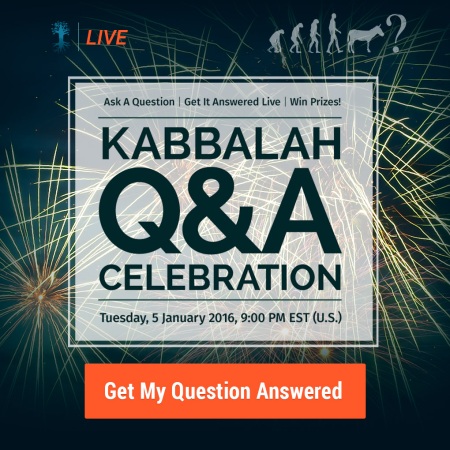 We're so excited about the upcoming "What Is the Meaning of Life, the Universe and Everything!?" live Q&A Celebration event that will be taking place on Tuesday, 5 January, that we're digging up long lost episodes of "Ask the Kabbalist," that aired on TV, and releasing them toward the event!
At the Q&A Celebration, you'll be able to ask questions, get them answered live, and win one of many prize pack giveaways!
To ask your question to attend, simply click on the link below, ask your question in the form on that page, and you're in!
Go Here to Ask Your Question at the Q&A Celebration »
Ask the Kabbalist, Episode 2, with Dr. Michael Laitman
In this episode, Dr. Michael Laitman answers the following questions:
What is a prayer according to Kabbalah?
How can families accurately help a child with behavior problems?
How does Kabbalah help a person in everyday life?
Go Here to Ask Your Question at the Q&A Celebration »