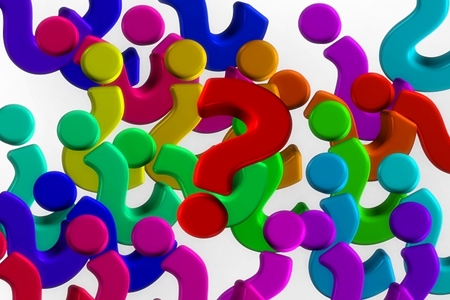 Can you believe that over 1,500 questions have been sent so far for the Q&A Celebration this Tuesday?
It's really not that surprising. In a year that has hit so many people with tragedy, questions about what's most important in life readily rise to the surface.
Kabbalah is an ancient wisdom that was made to give answers to life's deepest questions.
Especially in our times, as it becomes growingly obvious that our past ways of dealing with all kinds of problems are stressing under the weight of a whole new era of crises.
Would you believe that the wisdom of Kabbalah explains everything taking place, where it comes from, where it's headed, and what can be done to see the process through in a positive light?
In Kabbalah, asking questions is highly recommended to make progress.
So I look forward to seeing you this Tuesday night, and very much hope we'd be able to get to your questions (there's a lot of them, gulp).
Here's your link to attend:
kabbalah.info/what-is-the-meaning-of-life
Thanks,
Mark
Your friend from the Bnei Baruch Kabbalah
Education Research Institute
P.S. I hope you're not planning to keep this all to yourself.
Invite your friends to participate.
Simply forward them this e-mail and let them be part of this fun night of wisdom.