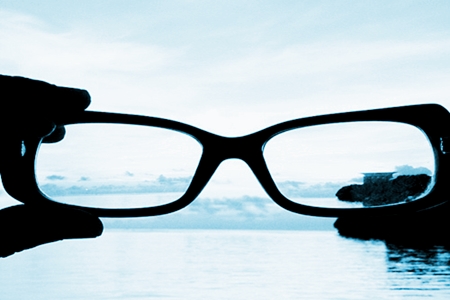 How do you know if you're asking about the meaning of life?
Does it mean you're physically opening your mouth and saying those words: "What is the meaning of life?"
Or does it mean that, even without verbalizing it, you feel an inexplainable empty feeling that haunts you?
It mightn't even always be there, but it somehow presents itself from time to time: a lack of fulfillment of an unknown "something," an incompleteness in knowing what's really going on, a feeling that you might be putting pieces of the puzzle together, but there are a lot more pieces you haven't yet found.
If there is a meaning and purpose to life, then wouldn't it better to gain access to it, envision where it's all headed, and know how to work towards it?
Just think how much quicker you can piece together a jigsaw puzzle when you have the full picture at hand, as opposed to when you only have the broken jigsaw pieces.
This is where the wisdom of Kabbalah comes in.
Kabbalah gives you access to that full picture. It explains the meaning and purpose of life, based on Kabbalists' attainment of where all life is ultimately headed.
It explains where our lives came from, and what can be done now in order to, in the fastest, most painless and joyous way possible, reach where you and everyone is ultimately headed.
This is why the Bnei Baruch Kabbalah Education & Research Institute creates so many Kabbalah courses, lessons and other learning materials: so that every person who so desires, can gain access to this full picture, and start applying the methodology in order to connect all of life's pieces together: quickly, happily, painlessly.
I look forward to seeing you at our upcoming Q&A Celebration, on Monday, January 5, 2016. Until then, have a great last few days of 2015, and get yourself ready for a 2016 where you'll have the potential to take your life to a whole new level!
Here's your Q&A Celebration invite:
—–
WHEN?
Tuesday, 5 January, 2016
9:00 PM EST (U.S.) Start
WHERE?
kabbalah.info/live
WHAT?
Live video Q&A event where you ask questions,
get answers & win prizes
—–
I look forward to seeing you there!
Mark
Your friend from the Bnei Baruch Kabbalah
Education & Research Institute