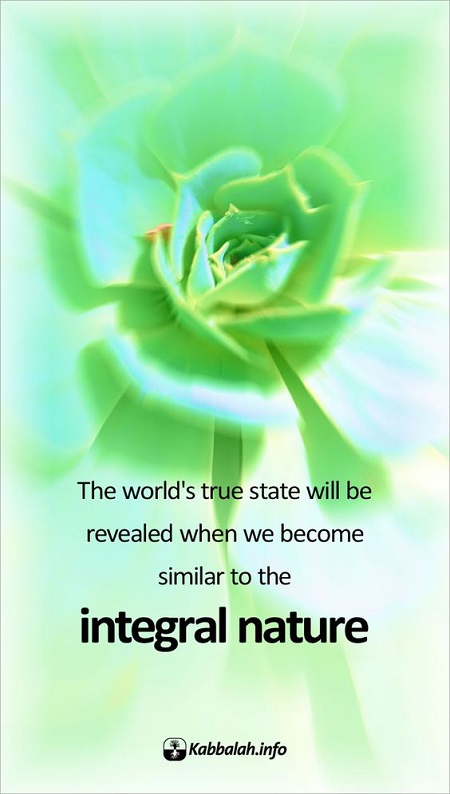 The world's true state will be revealed when we become similar to the integral nature.
How do we find the true world, the true image where we really dwell, and not this nature that we supposedly feel ourselves in now? To do this we must study and engage in the wisdom of Kabbalah.
Kabbalah translates to reception, perception, and feeling. Our imaginary world, which is formed for us today through our very limited physical senses, splits and opens before us and we begin to see another world, which is the next level of human development.
To develop new senses within us, we must go outside of ourselves, out from our present senses. Going outside of ourselves means to begin to link, participate, and connect with people like us.