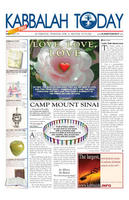 The e-version of Kabbalah Today (issue #3 May, 2007)—Bnei Baruch's monthly paper—is now available.
Love is the theme of this month's issue: the importance of love as a means to achieving eternal life and harmony, and the ways by which we can develop it. Here is an overview (with links) of the paper's sections: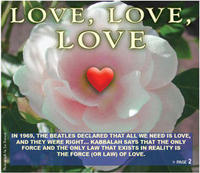 Love, Love, Love
Feature Article
Kabbalah says that the only force in reality is the force of love. Evidently, without love, there is no life. This is why Kabbalah says that Creator, nature and love are synonymous. more…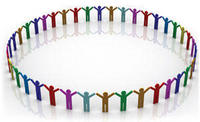 Camp Mount Sinai
Section: On the Topic
The Creator is love. This is why He can sustain and provide for the whole of creation. In Kabbalah, Mount Sinai is the hatred we must climb to achieve the Creator, the quality of love. more…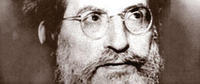 Rabbi Yehuda Leib HaLevi Ashlag (Baal HaSulam) – 1884-1954
Section: Kabbalah Icons
Rabbi Yehuda Ashlag is better known as Baal HaSulam (Owner of the Ladder) for his Sulam (Ladder) commentary on The Book of Zohar. This work, and his commentary on the Holy Ari's The Tree of Life, have made him the foremost Kabbalist of the 20th century, as well as one of the greatest Kabbalists of all time. more…


The Omnipotent Magician Who Could Not Be Alone
Section: Specials
A double-page, picturesque journey into this tale for grown-ups. more…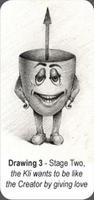 Lights and Vessels
Section: Kabbalah Sketches
Reality is made of Lights and vessels that receive them. Kabbalah Sketches explains how it happens, focusing in this issue on the four phases of creation's emanation. more…


All's Well that Ends Well
Section: Kabbalah Sources – Clear and Simple
Kabbalists reached the top of the spiritual ladder and declared that there isn't, never was and never will be any "bad" in reality. more…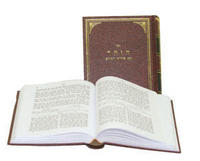 A Glimpse of Radiance
Section: Kabbalah Sources – The Zohar
All the Kabbalists dreamed of our time, when all humanity could discover the wonders they had. By reading the authentic texts they left for us, we can achieve spiritual and physical harmonious perfection. more…
Click Here to Sign Up for a Free Kabbalah Introductory Course – Starts Soon!