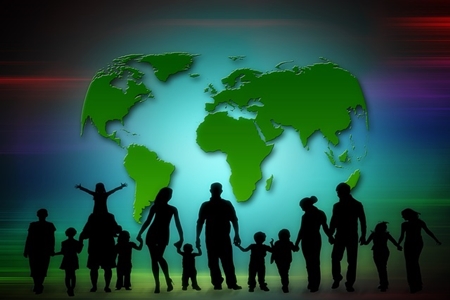 Everyone Needs Integral Upbringing
The world situation is changing rapidly, and there is a need to create an integral method of educating adults. I receive lots of various messages from developed countries: Unemployment is on the rise.
People are at a loss despite the fact that they are receiving unemployment benefits. Currently, they are still available, but what will happen next is unknown. After all, we are talking about hundreds of millions of people who will lose work because the crisis will destroy all the industries that are not vitally important. What will the people who produce what no one needs do?
We see how protest movements are growing due to the Internet, mutual communication, and our mutual influence on each other. All humanity, from ordinary citizens to governments, is interested in taking this process under control and preventing its spontaneous development because modern weapons plus an unpredictable course of events can lead to disastrous results.
In order to prevent all kinds of disasters, civil or even world wars, we need to think in advance about global, integral upbringing of the majority of the population.