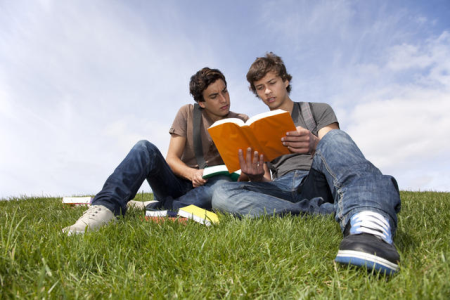 "This crippling of individuals I consider the worst evil of capitalism. Our whole educational system suffers from this evil. An exaggerated competitive attitude is inculcated into the student, who is trained to worship acquisitive success as a preparation."
–Albert Einstein
Why Education Should Be About More than Giving Knowledge
In Webster's dictionary, education means "the action or process of educating or of being educated [schooled/informed]." But in a world where fifty percent of what we learn in the first year of college is outdated and irrelevant by the end of the third year, what good is our schooling?
Even more important, with the escalating global crisis, can we guarantee our children's education, even through high school? Because the current crisis is global and multi-faceted, the education system must adapt itself and prepare our youth to cope with the current state of the world.
Therefore, our challenge today is not so much to acquire knowledge as it is to acquire the social skills to help ourselves and our children overcome the abundant alienation, suspicion, and mistrust we encounter today. To prepare our children for life in the 21st century, we must first teach them what makes our reality what it is, and what they can do to change it.
This does not mean that disseminating knowledge should stop, but that these lessons should be part of a larger story that teaches students how to cope in the world they are about to enter. They should be able to leave the classroom and use this knowledge to grasp the full picture of reality and the forces that design it, and to understand how they can use it to their benefit.
Competitive vs. Collaborative Education: All About Me or All About We?
In nearly every country in the world, education systems are designed to prod students to aim for personal achievements. The higher the student's grades, the higher his or her social status. In America, as in many countries in the West, this system not only measures how students perform, but how they perform in relation to others. This makes students not only want to excel, but inevitably makes them want their fellow students to fail.