1. Disclosing a Portion: The Inner Mechanics of the Torah
The Pentateuch, or The Five Books of Moses, is a fascinating odyssey of a nation in the making. Yet, underneath the tales that reveal human nature at its zenith and at its nadir lies an ocean of wisdom that, if uncovered, can alter reality itself. Dr. Michael Laitman's Disclosing a Portion: the inner mechanics of the Torah uncovers some of that wisdom in a manner none other has done before.
Throughout the year, each week observant Jews read a different portion of the Pentateuch (which they refer to as the "Torah"). Each portion deals with a different topic, and is titled according to the first word, or words, in the portion.
As you read through the portions, you will discover that each of the protagonists in the stories we've known for so long is not a myth, but a living force within. These forces direct and determine your path in life, and when you come to know them, you come to know your true self. Take your time to delve into the text, and portion by portion you will find new meanings that will enrich and empower you as you become the happy, confident person that you dream of being.
Pre-Order Your Copy of Disclosing a Portion Here »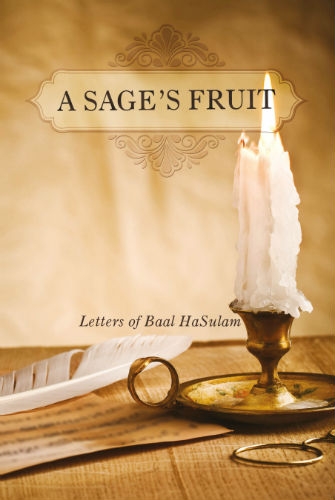 2. A Sage's Fruit: Letters of Baal HaSulam
The greatest Kabbalist of the 20th century, Rav Yehuda Leib Halevi Ashlag, who wrote the Sulam (Ladder) commentary on The Book of Zohar, had very few students. A prolific writer, he spent almost all of his time at his desk, so the students that he did have were precious. When spending time away from home and from his students, Rav Yehuda Ashlag would write elaborate letters to provide them with guidance and encouragement. Today these letters offer a window into the special relationships cultivated between the great teacher and his devoted students.
A Sage's Fruit: letters of Baal HaSulam is a compilation of those letters, which are now being presented to English speaking readership for the first time. The unique style and tone that Rav Ashlag uses in his letters offer inspiration and guidance to any seeker of spiritual advancement. The nature of this book is such that it changes a person. Regardless of how many times one may read the text, it constantly takes on new forms, as if reading it for the very first time. Now that these letters have been revealed, it is unclear how we could perceive spiritual advancement without them.
Pre-Order Your Copy of A Sage's Fruit Here »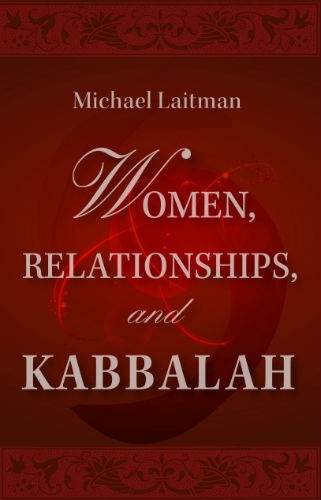 3. Women, Relationships & Kabbalah
Rav Michael Laitman's words have been carefully compiled into this book according to topics that help a woman to find answers to questions along the path of her spiritual development. She will find answers to questions concerning love, relationships, family, children, the group, unity, dissemination, the nature and role of a woman, her inner work, and the correction of her soul.
"…Our corrected relationships in this world reflect the underlying structure and goal of nature, and once a person feels the need to be in harmony with this goal, their relations become the medium by which they can measure their progress.
Pre-Order Your Copy of Women, Relationships and Kabbalah Here »