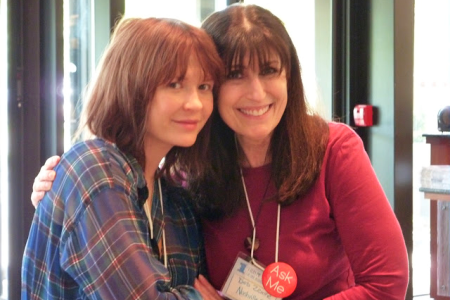 Question: You emphasize a lot the importance of studying in groups. Would it be possible to connect with other students during the convention that live in the same geographic regions (US States) in an organized manner? In other words, I am from Indiana, US and would like to meet all of the people from Indiana that come to the convention so we can stay in touch after the event for future study.
Dr. Michael Laitman: Yes, that's true, yes. If they come from someplace—from North Carolina, from Texas, whatever—a place where you have 1,000s of miles and maybe only 5 people from there, then it would be very good if you get to know each other, connect and perhaps even arrange some activities together, like planning a special activity every few months together. Or maybe go visit one another, come together, at this place, at another person's place, every so often.
Student: Or if we have a large group there, you can meet up with them.
Dr. Laitman: If you have a big group, then of course, yes.
Student: Therefore, the ONE Convention is a good place to get to know people that are geographically close to you, studying with you, and to formulate a group.
This Q&A is based on the Special Q&A Session with Dr. Michael Laitman in Preparation for the ONE Convention, which took place on Sunday, June 16. Watch the whole video & stay up-to-date with ONE Convention preparation materials here »