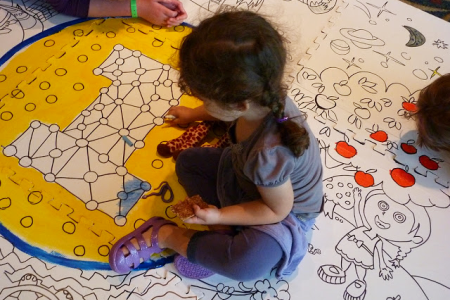 Question: Some kids who are coming to the ONE Convention have never been in such an atmosphere. How do you see the kids program at the convention?
Dr. Michael Laitman: First of all, I would say that if you have no choice, then we need to all pay attention to the kids as well. Some people can't leave them with other people, so they need to come with their kids. We then organize something for the kids—games and so forth—in a special area so they don't interfere with the grown-up activities. So they need to understand it and set it straight.
Secondly, kids need to have their own games, activities and food. That will be arranged. This is not the first time. We've done it before. We're set up. What I do recommend is to contact the organizers of the kids program [go here to find out more about the kids program and contact the organizers]. They will answer all the questions.
This Q&A is based on the Special Q&A Session with Dr. Michael Laitman in Preparation for the ONE Convention, which took place on Sunday, June 16. Watch the whole video & stay up-to-date with ONE Convention preparation materials here »