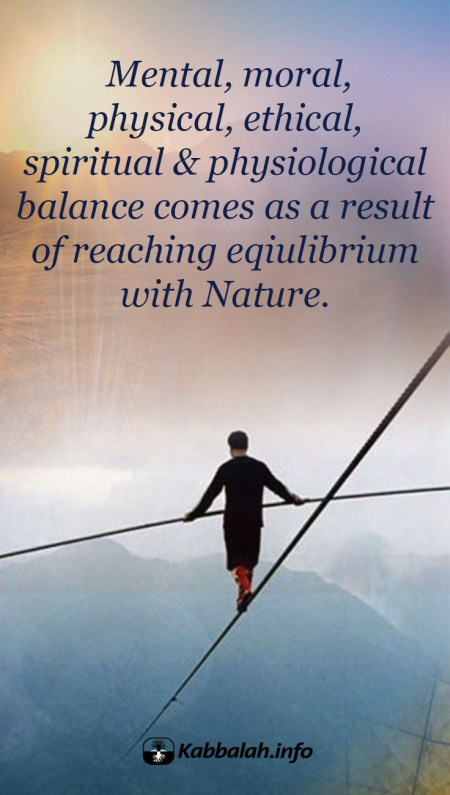 Question: How can one describe balance on the human level, in relationships with the environment?
Answer by Dr. Michael Laitman: We don't feel a division between us, we belong to a unified community, to one human body; we are connected into one system. And among us we want to arrange for balanced relationships of mutual cooperation.
Ultimately nothing separates us, we are a single whole. We depend upon one another and don't even feel this dependence, for the answers to all of my requests come at that moment, immediately supplying me with what is missing, and I gladly give to others what they lack.
This is called balance in human society, this is a reciprocal interaction based upon two opposing forces that there are in everyone. One is for all and all are for one. We must reach this. Read More »