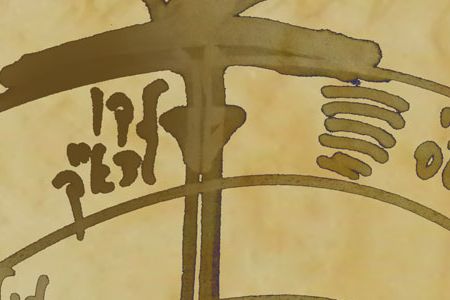 Exodus, 21:1-24:18
This Week's Torah Portion | January 31 – February 6, 2016 – 21 Shevat – 27 Shevat, 5776
In A Nutshell
In the portion, Mishpatim (Ordinances), the Creator gives to Moses a collection of laws and judgments pertaining to various topics: between man and man, Hebrew slaves, Hebrew maidservant, murder, theft, lending money, and others. The Creator also dictates laws concerning man and God, meat and dairy foods, the Sabbath, Shmita (year of omission, refraining from growing crops), etc.
Moses conveys to the children of Israel the message that the Creator will help them enter the land of Israel, and warns them about practicing idolatry. Moses reads before them from the book of covenant, and the people reply, "We will do and we will hear" (Exodus, 24:7). Moses builds an altar and offers sacrifices to the Creator, and a covenant is signed between the people and the Creator. Moses carries out the Creator's command, ascends Mount Sinai to receive the tablets of the covenant, accompanied by his servant, Joshua, and stays there forty days and forty nights.

 Commentary by Dr. Michael Laitman
In the portion, Mishpatim (Ordinances), Moses ascends Mount Sinai although he had already received all the laws and ordinances and the children of Israel had already kept the Torah and the laws regarding the offerings. This tells us that laws and ordinances are one thing, and the Torah is another.
The portion details all the laws of the spiritual world, everything a person needs to do. In order to be able to do it we must receive the Torah. The Torah was given because "I have created the evil inclination, I have created for it the Torah as a spice."[1] That is, one is shown who one is compared to what one should be at the degree of "man," in a state of loving others and connection among everyone, a state of correction of all the egoistic desires.
This is why the laws come first. One who begins to study the wisdom of Kabbalah understands that first one must correct oneself, one's attitude toward the group, toward the people, and toward the world. There are many internal corrections of the evil inclination that one must perform. When one understands what one must do is when the time of reception of the Torah arrives. A person learns to receive the light that corrects one during the study.
This is how we gradually obtain the upper world, the Creator, the upper force that fills the upper world. This is why it was said, "We will do and we will hear": first we must do, and then—in the corrected Kelim (vessels) that we build—we discover the Creator filling those Kelim.