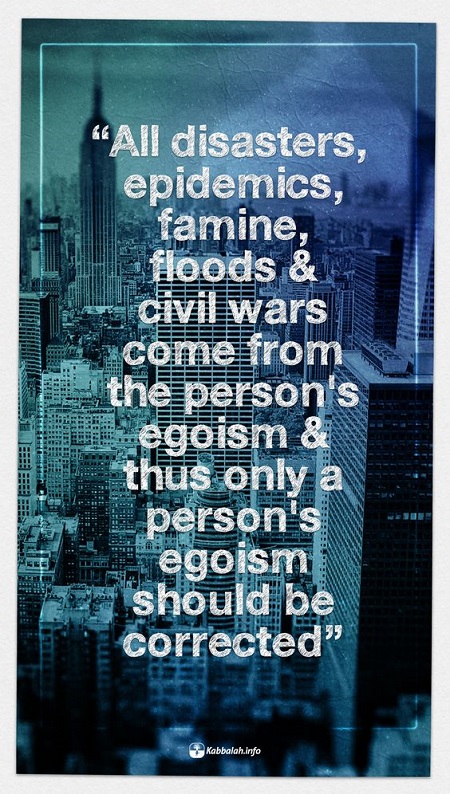 All disasters, epidemics, famine, floods & civil wars come from the person's egoism & thus only a person's egoism should be corrected.
When a person overcomes his ego through connection with other people into a good general system, the person influences nature so that all of the disasters, all of the undesirable phenomena, disappear.
We exist in a single integral system. The levels of still, vegetative, animate and speaking are found within nature and are a closed circle, a ball, a sphere. And we are the most important part of this sphere, the highest phase of evolution. If we bring ourselves into balance and harmony, then we also balance all the rest of nature.