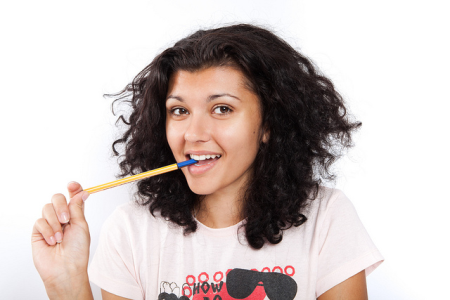 Hi Everyone!
We are continuing to run the "Win Prizes by Sharing Your Experiences with Kabbalah!" contest for another week. Simply submit your testimonial of your experience with Kabbalah and/or the Bnei Baruch Kabbalah Education Center, and you go in the draw to win one of 3 $50 gift vouchers at KabbalahBooks.info!
Winners will be announced in next week's Kabbalah.info Newsletter & KabbalahBlog.info.
For more details about the contest & the entry form, click on the following link:
Write Your Testimonial Here & Win Prizes! »
We'd like to thank everyone who has sent in their testimonials so far. It has been truly inspiring reading every one of your unique stories of your spiritual searches, and how finding the wisdom of Kabbalah has been like finding water in a desert for a person who has a desire for spirituality. It is our pleasure to share some testimonials submitted so far, keep an eye out next week for more!…
Daniela Mitrovic – Pompano Beach, FL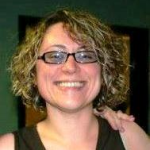 I was coming out of a bout of major depression that had landed me in the hospital. I kept shouting out to the world "Why am I here?!" My therapist told me that altruism was the key to happiness, so I began looking at the local Craigslist board for volunteer opportunities. I saw an ad that said, "Ever wonder why you're here?" I gasped and clicked on the link. I was taken to a video from Bnei Baruch about the point in the heart, and how Kabbalah is not religion, science, etc. "That was nice…" I said as I closed the window. The next month, I began asking the question, "Why do I feel so disconnected?" I was again searching Craigslist for volunteer opportunities when I saw a link that said, "Ever wonder why you feel so disconnected?" I felt my soul jump out of my body, then right back in. I shakily clicked the link and was taken to a nice video about this little gear who was on the outside of a circle and couldn't get it together. Finally, the gear got it together, got in the circle, and stopped feeling disconnected. I signed up for Bnei Baruch's Kabbalah classes, and never looked back. Thanks to Bnei Baruch, I found meaning in my life. That's how much joy these people have brought into my life. Thanks to what I've learned, I was able to overcome depression, find meaning in my life, and was ultimately led to a joyous path.
Write Your Testimonial Here & Win Prizes! »
Daniel Romero – Bucaramanga, Columbia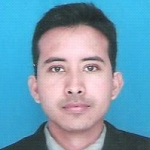 I have being dealing with extreme emotional issues all of my life. Low self esteem, depression, anxiety. I have had all kinds of psychiatric labels from OCD, borderline disorder, BDD, major depression, you name it. One year ago, I was helpless, nothing would help me alleviate my suffering and I asked God to show me the truth. Somehow about a month later God placed the Kabbalah Revealed series by Tony Kosinec on YouTube in my laptop. I was grasped in mind and heart about what Tony was speaking about. I thought to myself: "This is true spirituality!" In the upcoming weeks, I was searching again on the web for Tony's videos and I found the link to the Education Center. I knew I had to take the courses so I subscribed for them willingly. It's been 9 months since then and although I have had some ups and downs, it's all part of the process. What is there is to reach?! The most exalted goal of all which is to reach revelation of God while we are in this lifetime. My life values have changed and to this day I have felt more peaceful and my life has found its meaning.
Write Your Testimonial Here & Win Prizes! »
Jennifer Cappabianca – Worchester, MA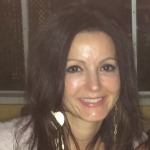 I would call myself a spiritual seeker. I have read hundreds of books and I have taken dozens of classes in search of some understanding about life and my life purpose. I was learning a lot but my questions were still unanswered. When I found the Kabbalah Education Center free authentic classes online, I was very excited about beginning my studies. I cannot even begin to tell you how this changed my life!!!For the first time everything is coming together. My questions are being answered and I have found peace! This is truly an amazing journey and I have met so many great friends from all around the world.
Write Your Testimonial Here & Win Prizes! »
Main Post Image: CollegeDegrees360. "Student with Pen." Flickr. Yahoo!, n.d. Web. 25 Nov. 2013.