For the second time running, the World Zohar Convention 2014 hosted by Kabbalah.info continued to establish itself as one of the world's most unifying and culturally diverse gatherings. Moreover, this year's World Zohar Convention symbolized the launch of the first Hebrew publication of the Zohar L'Am (Zohar for All) book series, i.e. The Book of Zohar adapted for our generation.
Tagged "Unity Transforms Reality," the World Zohar Convention, held on February 5-7 at the Tel Aviv Trade Fairs Center, hosted over 10,000 attendees from 64 countries, and celebrated what The Zohar was intended for: the uniting of people through deeply transforming experiences, where by learning the hidden layers of nature and themselves, people uncovered the uniting and harmonious reality that exists at higher levels of perception.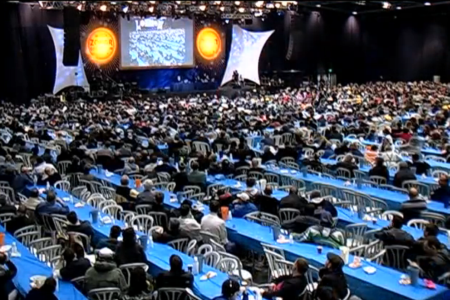 Record numbers made the journey to the 2014 convention. Many of the participants were attracted to the power of The Zohar and the study of Kabbalah by the Bnei Baruch Kabbalah Education & Research Institute's free courses available through FreeKabbalahCourse.com, the Arutz 66 TV channel in Israel, and daily Kabbalah and Zohar lessons by the world's foremost Kabbalist, Dr. Michael Laitman.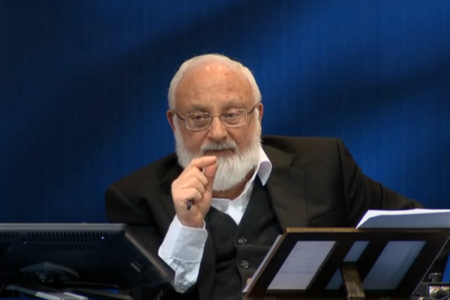 With lessons and workshops led by Dr. Laitman based on The Zohar, attendees at the convention were guided to uncover the essence of The Book of Zohar, which is the inner, united and whole reality, above the boundaries of time and space, and which can be discovered by everyone who longs for it.
Are You New to The Zohar?
If you're interested in The Zohar and everything it has to offer at a deeper level, the Bnei Baruch Kabbalah Education & Research Institute recommends starting with a beginner course in the fundamentals of Kabbalah. Courses are free, and are available for self-study and as live video classes. Sign Up for a Free Course »