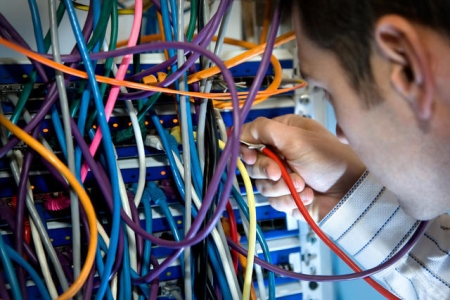 The wisdom of Kabbalah tells us how the Creator's quality of bestowal creates a desire, out of nothing, a desire to receive pleasure, and how this creature has similarity with the end of its development.
After an initial four phase development the creature realizes its total opposition to its source, end enters a new phase, using a bestowing intention to progress towards the desired similarity.
We learn how the creation receives what pleasure it can in order to bestow, and builds itself to be as similar as possible to its Creator. However, even after all the worlds have been established in the Partzuf, and all the lights that could be received in order to bestow are received in the Partzuf, there still remains one desire that cannot be made to work in the Partzuf—the desire to be like the Creator. This is the desire that the host in Ashlag's allegory was referring to when he said, "In this case, there has never been born a person who could fulfill your wishes." This is the most intense desire, the core desire of Stage Four, and at the same time it is utterly unachievable.
So once all the desires were exploited to the maximum, the creation's (the company) marketing department (surrounding light), reminded the company management—the Rosh (head) of creation—that there was still more light to be received. Now it was the Rosh's duty to examine this new desire and determine if it could receive this desire with the intention to bestow.
Do You Fall for this Hidden Temptation that Is Impossible To Resist?
For this reason, the Rosh assembled a special board meeting to discuss the fate of this last desire. In this meeting, the argument for not using it was that it was too strong to handle. Indeed, how can one handle a desire to be like one's parent? If the Partzuf actually received what it wished for in that desire, it would be similar to a child instantly becoming an adult, without the knowledge and experience acquired over the years of growing up. Clearly, this was too complicated and too dangerous a desire to handle.