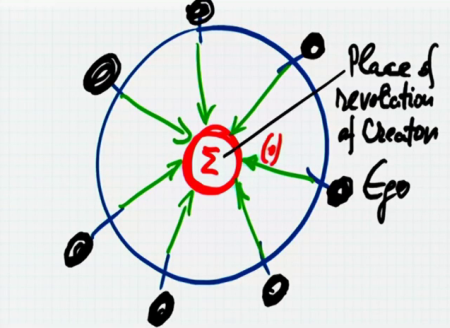 Question: I really want to change my will to receive, invert it into bestowal. Is it possible to do it at the ONE Convention? Is it possible to do it so quickly?
Dr. Michael Laitman: It is written "You can buy your world in one hour." Who wouldn't want that? I'll tell you, if I start calculating the number of states I've been through, why didn't they go a 1,000 times faster? It's also possible, but everyone has his own pace, his own plan, and it is our own free choice to accelerate time. So if a person prepares himself well for the convention, if you go there and you really want to discover the Creator, then it is possible only by preparing a place for revelation. The place for revelation is connection with others, because the Creator is revealed between us, and in the connections between us. In an attitude of mutual bestowal, if we prepare a place for Him in this way, He will appear for sure. What is good about the convention is that we make an effort at a special time that is limited in time, energy and willpower. If each of us shows the other how much he wants the revelation of the Creator and the power of bestowal to appear between us according to equivalence of form, then it is possible. It is written about that, "You can buy your world in an hour."
Student: I have to add something from my own impression. I really identify with people that are coming to the convention for the first time. It is an extremely special event and I think that I can speak on behalf of all the students. When they come to the ONE Convention for the very first time and they're really prepared to immerse in the atmosphere and to dissolve in it, it is an extremely special experience. All that we learn on our lessons, all we study, we suddenly start feeling it. It's really special. It's very hard to convey in words. You have to really feel it.
Question: To continue what you just said about the inner preparation, a student from the Education Center says: Rav, what's the most important intention we must hold onto during the ONE Convention, and what is the intention during the preparation, when we are there with the friends?
Dr. Laitman: We always study about the right intentions. I have to come to a state where I rise above my will to receive and feel the friends who are outside of me. Actually, the right depiction of it is the workshop [see drawing above] where we are all connected around a certain center of the workshop. And each of us turns toward the center where we want to connect. All our desires are left outside, this ego. That's how we are drawn; these dots are the points in the heart. So within that summarizing desire, that conclusive desire, we discover the place for the revelation of the Creator. That's all. That's what we have to achieve.
This Q&A is based on the Special Q&A Session with Dr. Michael Laitman in Preparation for the ONE Convention, which took place on Sunday, June 16. Watch the whole video & stay up-to-date with ONE Convention preparation materials here »