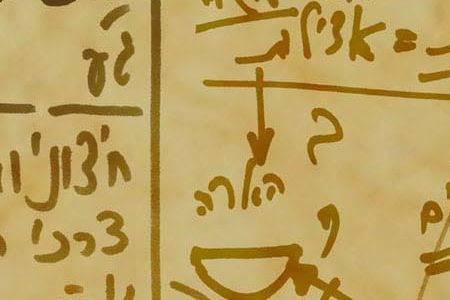 Leviticus, 26:3-27:34
This Week's Torah Portion | May 10 – May 16, 2015 – 21 Lyar – 27 Lyar, 5775
In A Nutshell
The portion, BeHukotai (In My Statutes), deals primarily with the topic of reward and punishment for the children of Israel according to their behavior—whether they follow the ways of the Creator. It is written, "If you walk in My statutes and keep My commandments, and do them" (Leviticus, 26:3). The portion begins with presenting the reward: "Then I shall give you rains in their season, so that the land will yield its produce and the trees of the field will bear their fruit" (Leviticus, 26:4). Opposite that is the presentation of the punishment: "But if you do not obey Me and do not carry out all these commandments" (Leviticus, 26:14), "I will appoint terror over you: the tuberculosis and the malaria," (Leviticus, 26:16), and the worst punishment of all—exile.
If the people of Israel repent, the Creator promises to remember the covenant He has made with them and forgive them. It is written, "Yet in spite of this, when they are in the land of their enemies, I will not reject them, nor will I so abhor them as to destroy them, breaking My covenant with them; for I am the Lord their God" (Leviticus, 26:44). The portion ends with additional laws concerning vows, ostracism, tithing, and others.

 Commentary by Dr. Michael Laitman
The issue of reward and punishment was not presented at the beginning of the Torah because it is impossible to understand it unless you are able to make free choice. Without this ability it is pointless to instructions on this issue. First you must learn the laws and judgments. Then, if you keep them you will be rewarded, and if not, you will be punished. You cannot punish in advance. First one needs to reach the spiritual degree of shifting from unfounded hatred to brotherly love, to "love your neighbor as yourself,"[1] which is the whole Torah. This is the way we must walk: we must correct our evil inclination and turn it into a good inclination through the light that reforms[2], by studying the wisdom of Kabbalah, the wisdom of light.