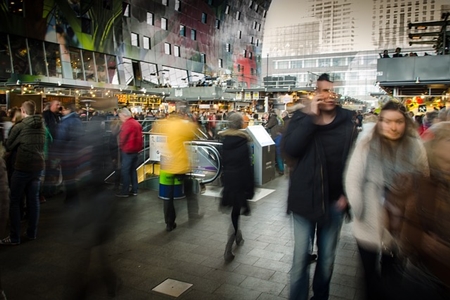 Everything That Exists Is the Creator
All the worlds and their inhabitants, all that we feel around us, as well as we ourselves, comprise only a part of Him. More precisely, we are Him. All of our thoughts and actions are determined by our desires. The intellect only serves to help us achieve that which we desire.
When we receive our desires, they are bestowed upon us from Above, and only the Creator Himself can change them.
The Creator did this intentionally in order for us to understand that everything that happened to us in the past, present, and future in every area of life is absolutely dependent upon Him. Our situations can only improve if He so wishes, since only He is the cause of what happened, happens and will happen.
This is necessary in order for us to recognize and feel the need for a connection with Him. We can trace this process from the original lack of desire to recognize Him at the beginning of the path, until the end of the path, when we have become fully attached to Him.
Needing the Creator's Help to Advance
If someone suddenly experiences a desire to come closer to the Creator, a desire and pull towards the spiritual, then this is the result of the Creator drawing that person closer to Him by instilling these feelings in the individual. In a reversed situation, we see that by "falling" in one's aspirations, or even in one's material, social or other status, through failures and deprivations, we gradually begin to understand that this is done intentionally by the Creator.
In this way, the individual can feel dependent on the Source of all that occurs, creating an understanding that "only the Creator can help, otherwise one will perish." The Creator does this purposely to arouse in us a firm need for Him, so we will encourage Him to change our spiritual state. In this way, we crave more closeness with Him, and He can, in accordance with our wishes, bring us closer to Him.
From this, we see that the Creator helps save us from (a spiritual) sleep or a situation where we are content with our present state. In order for us to progress to the goal specified by the Creator, He sends us suffering and failure, both physical and spiritual, through our surroundings, family, friends, colleagues and acquaintances.
Spiritual Development Depends on the Creator
We have been created so that we perceive that anything pleasant is a result of our drawing close to Him. We also feel the opposite: that everything unpleasant is caused by our being distanced from Him. For this reason, our world is constructed in such a way that we depend on health, family, and the love and respect of those surrounding us.
For the Creator, all these serve as messengers, so that He can exert negative influences that would force us to search for solutions to these pressures, finally recognizing that all the world depends only on the Creator. Then, with sufficient strength and patience, we can become worthy to associate all that happens in life with the desire of the Creator, rather than with some other cause, or even with our own actions and thoughts in the past. In time, it will be clear that only the Creator is the cause of all that happens.
The path presented above is the way for each of us, as well as for humanity in general.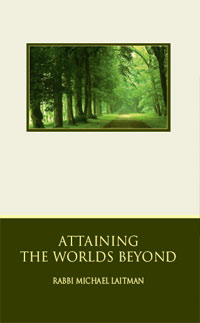 "Beginning Your Communication with the Creator" is based on the book, Attaining the Worlds Beyond by Dr. Michael Laitman.