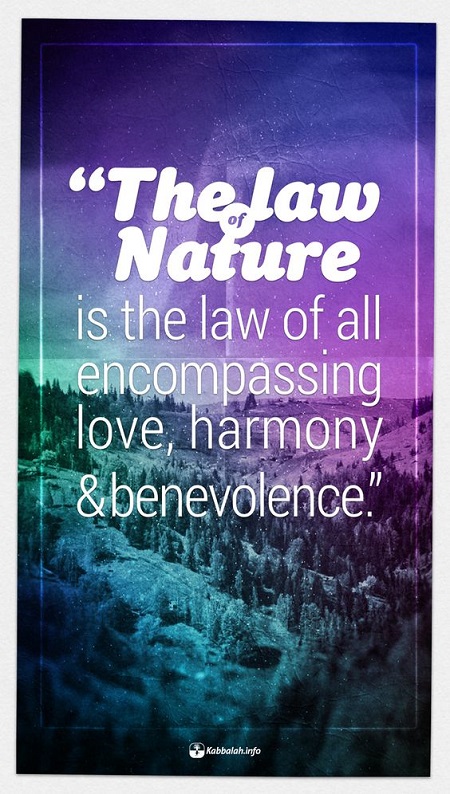 The wisdom of Kabbalah is a science that reveals the superior guidance behind the whole of creation.
All of reality is guided by one inclusive law called "the law of nature" or "the law of the Creator." This general law of nature, the Creator, is all-encompassing love, harmony and benevolence.
As we must understand basic laws of physics, chemistry and biology to lead normal lives, we must also realize this inclusive law of creation—and live by it–to spare us suffering, wars, and natural disasters and bring us to a state of balance and harmony.
Kabbalah teaches us how to discover this law.