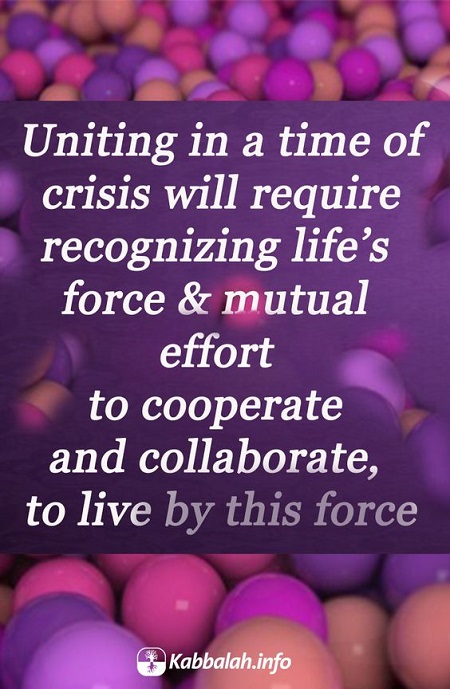 Uniting in a time of crisis will require recognizing life's force & a mutual effort to cooperate and collaborate, to live by this force.
[Tweet This]
Humankind's problem is to balance each person's excessive desires with nature, to become an integral part of it and act as a single organism. Put differently, humankind's task is to become altruistic. The world's perfection lies in the unity of its elements; it is accomplished only through co-existence of all parts of nature, and while each part works to sustain the entire system.
Kabbalah Revealed!
The live online course begins on Thursday, April 20th 2017 at 8pm ET. No prior knowledge of Kabbalah is needed.
DISCOVER a deeper understanding of Nature, the world and who you really are. OBTAIN tools that can help you develop a new approach to life and GAIN a unique perspective that will help you make sense of events in the world today.
Click banner below for INFO & REGISTRATION