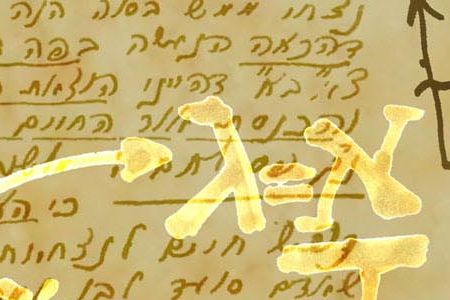 Deuteronomy, 16:18-21:9
This Week's Torah Portion | Aug 28 – Sep 03, 2022 – 1 Elul – 7 Elul, 5782
In A Nutshell
The portion, Shoftim (Judges), continues to explain the Mitzvot (commandments) connected to the entrance to the land of Israel. The portion begins with appointing Judges to make the laws and officers to enforce them, so there will be true justice in Israel.
The portion describes the laws of the king, who must be chosen from among the people. The portion also deals with the prohibition to engage in witchcraft and turns the people to the true prophets. Finally, the portion teaches the people how they should conduct themselves in a time of war.

Commentary by Dr. Michael Laitman
The Torah was given to every person, for one to correct oneself, as it is written, "I have created the evil inclination, I have created for it the Torah as a spice." Every person, whether or not one demands social justice, should first discover that one is filled with the evil inclination. We must discover that we are completely egotistical in order to perform our correction. Put differently, we need to discover that we are living as criminals.
During the High Holidays we say [1], "We are at fault; we have betrayed." It is written about these words, "Keep far from a false word" (Exodus 23:7). We need to discover that it is we who have committed those transgressions. If we think what is written is overstated and is not a true depiction of who we are, it is a sign that we have not yet come to know who we truly are, and that we still need to discover the entirety of our evil inclination. This is when the Torah comes to us, because "the light in it reforms them." That is, the Torah instructs us on how to elicit from it the light that will reform us, so we may achieve the love and bonding with others.
There is much work for us to do: We walk in the darkness, in the desert, in cries, in scrutinies, in raising MAN, in various transgressions, such as with the spies, and the waters of quarreling, until we reach the boundaries of the land of Israel. We correct ourselves until we can use our desires in order to bestow.