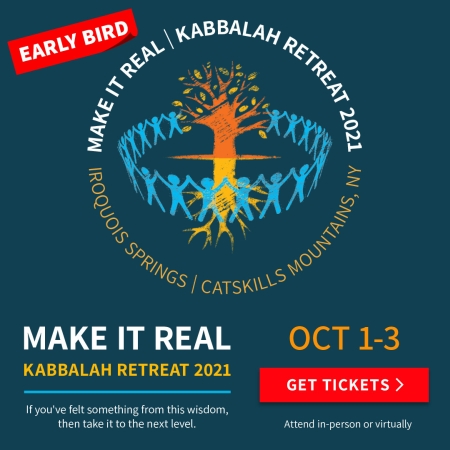 Would you pass up the opportunity to attain over a year's worth of spiritual advancement in just 3 days?
That's exactly what you have a chance to do at this year's BIGGEST KabU event: the Kabbalah Retreat 2021!
You're invited to gather in-person at the beautiful Iroquois Springs in Catskills Mountains, New York, or virtually from the comfort of your own home, for 3 days of applying the method of Kabbalah in practice, on October 1-3.
The 3 days are packed with lessons, workshops, and other activities, meticulously organized for your optimal spiritual advancement.
At the retreat, you'll
practically apply the wisdom of Kabbalah at a much faster pace than by studying alone,

learn how to connect the study of Kabbalah to your everyday life,

deepen your knowledge of Kabbalah through gaining a much deeper connection experience than in daily study, and you'll also

get to know your fellow Kabbalah students and instructors up close!
If you're a KabU member, then trust me – you don't want to miss this.
Get Your Early Bird Tickets (Save $100 In-Person, $50 Virtual) »
See you there!