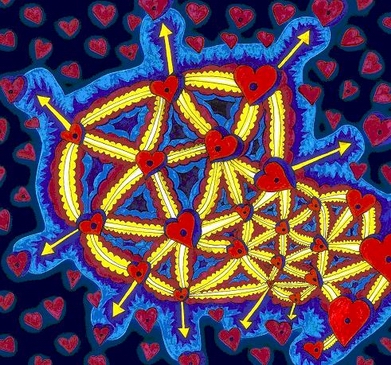 We were sent the above image from a friend in Chicago, who wrote the following about it: "We are connected by tubes of non-material love. Loving the other not only becomes important, it is in style! The bond between the friends grows and reinforces every particular part. As self-love becomes tired and phased out, the new system reaches out to every heart."
Here are some materials to inspire this exit from self-love and the entry into love for others:
* The Story of Cogwheels – an article for kids in the 14th issue of Kabbalah Today.
* Love, Deciphered – an article explaining that true love can only be infinite.
* Love Is the Way – an article tracing the founding of the method for attaining everlasting love.
Click Here to Sign Up for a Free Kabbalah Introductory Course – Starts Soon!