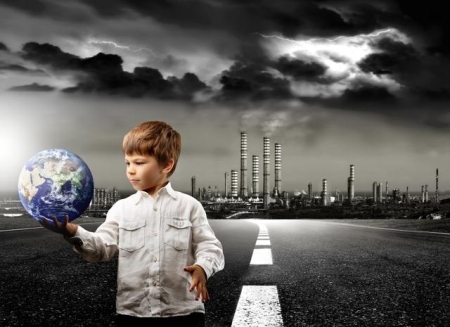 When we start working according to Nature, we will start having the right thoughts and desires. We will begin to understand each other better, and completely different rules will form. Even our feelings and thoughts will shift from egoistic to integral. We will start solving tasks differently, and we will see completely different layers of Nature, which are more internal. We will see from where Nature governs us.
Today we perceive all of Nature through the lens of our egoism, paying attention only to what is profitable for us or threatens us. I don't see the rest of Nature.
All kinds of things might be happening around me, but I observe the surrounding reality only to the extent of my ego's development—what is good for it and what is bad. I screen all the information and all the influences that affect me through this filter.
It's as if everything else doesn't exist! I don't notice anything else. Suppose that tomorrow my egoism grows bigger (in fact, it is always growing). In that case, I will suddenly discover new phenomena and laws in Nature. Everything is determined by the growth of my egoism.
But if in addition to our growing egoism, we begin to create an integral system among us, then we will let completely different information from Nature pass through to us, into this integral connection. And this information will be altruistic instead of egoistic.
When that happens, we will start to understand Nature's second force—not the egoistic one, which we feel today, and in which we see only a struggle of opposites. Behind this second force, we won't see a struggle, but tremendous kindness, love, and reciprocity, which is exactly what causes life to continue. Life would never have emerged in Nature without the existence of a good force that pushes everything toward unity and growth. Today we seem to observe only the evil force of Nature, but we can discover the good, kind force as well.
Of course, "good force" and "evil force" are just words. Everything is perceived in relation to the observer, but we will discover myriad new things. On the juxtaposition of these two systems—by perceiving Nature egoistically or altruistically—we really would understand the kind of world we live in. Then we could begin to understand our state before birth and after death.
There are a lot of conjectures here, but in general all of this is being revealed to us today as a possible field for research.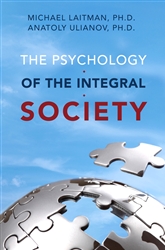 The above points were taken from the book The Psychology of the Integral Society by Dr. Michael Laitman and Dr. Anatoly Ulianov. Also available as eBook (PDF, Kindle & ePub formats).