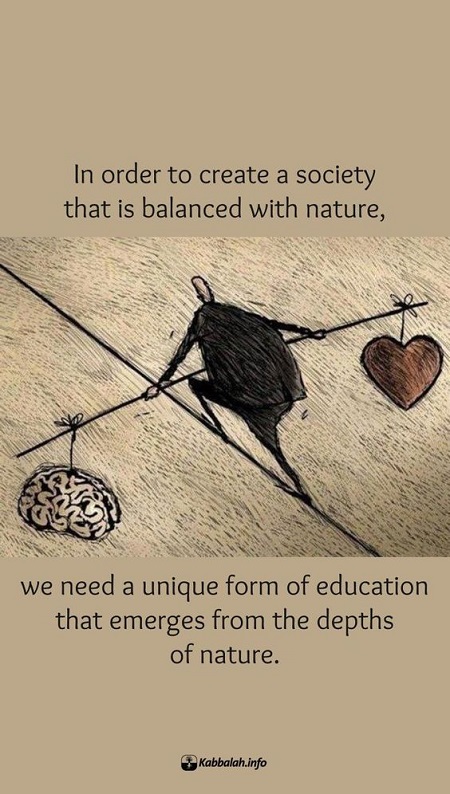 In order to create a society that is balanced with nature, we need a unique form of education that emerges from the depths of nature.
Nature demands equivalence of form from us, balance. Nature is "round" and we must build human society in the same round form as well.
Our program of integral education is intended precisely for this. It will bring benefit to everyone and will lead us to a good state that is comfortable and balanced in all areas.
If we are united, nature will cooperate with us in everything: education, culture, everyday life, home life and family, ecology, our relation to nature and its response to us, and in general in all of our activities.
New to Kabbalah?
Since the wisdom of Kabbalah is fundamentally different to all other teachings and contains different definitions of terms and concepts that we are raised to associate differently to how they're presented in the wisdom of Kabbalah, we highly recommend signing up for the Free Kabbalah Course, which provides a detailed introduction to the wisdom, in order to best provide a person with an introduction to the wisdom's basic concepts and fundamental principles, and through which you can decide whether you would like to continue the free studies in order to attain the goal of the wisdom. Click the banner below to go to the sign up page: