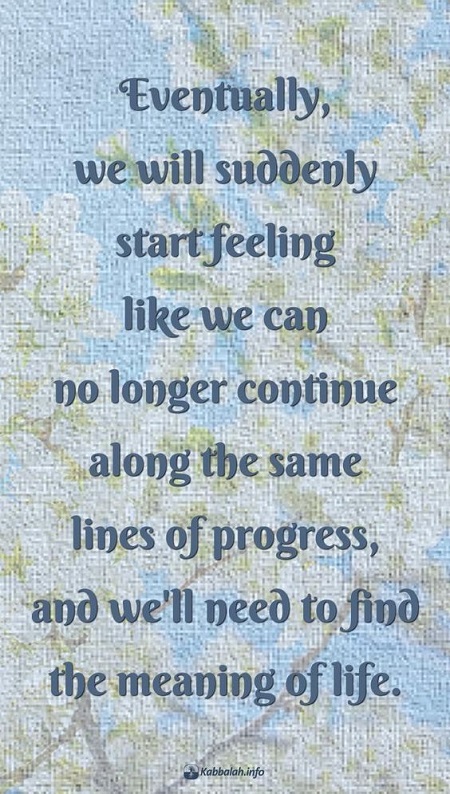 Eventually, we will suddenly start feeling like we can no longer continue along the same lines of progress, and we'll need to find the meaning of life.
Suffering and emptiness lead a person to the question about their meaning, cause, and purpose. Gradually a person starts feeling that he needs to understand the cause of all that's happening. The point in the heart is your soul's initial desire and is similar to a seed: when it's placed in the environment that's right for its development, it begins to develop into a vessel in which a person begins to sense the Upper Force, the Creator.
Kabbalah Revealed!
A Life Changing Experience.
Live Interactive Course.
Sign Up Now To Start Immediately.