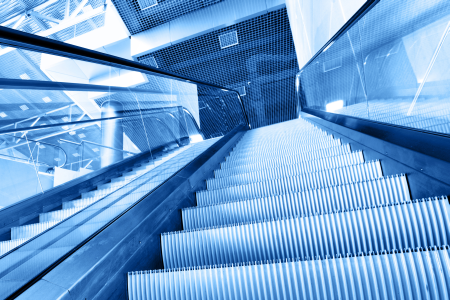 God is what you discover in your actions. You discover the force of God, which is a force of giving and love, as much as you make actions of giving and love yourself. Then, in your actions, you discover the internal force that is called "God," or "the Creator" ("Boreh" in Hebrew), which means "Bo" ("Come") and "Reh" ("See") – "come and see."
Spiritual attainment takes place entirely through the principle of "By Your actions, I will know You." By my actions, where I am in this world, toward God, I attain God's force of giving and love that fulfills me. In other words, I attain the Creator.
When does a baby start recognizing its mother? It gets an impression from her actions. However, the baby does not discover anything from this impression, but simply feels a caring, loving attitude emanating from her. When the baby begins reacting to its mother, repeating actions she wants rather than doing what the baby wants, the baby then starts attaining her. In essence, the baby's entire upbringing comes down to this.
In this same way, we attain God, the Creator. I perform actions in accordance with the Reshimot (spiritual genes) that arise within me. This is called "By Your actions," and thus, "I shall know You."
Why is it "Your actions?" After all, they are my actions, aren't they? No, the Creator has given me the Reshimot. He has given me the desire and the environment as well as the strength to perform these actions. That is why, after every action, I say, "These are Your actions." However, through these actions that have passed through me, albeit with my participation and desire, I come to know You (God, the Creator).
Who is it that comes to know You? There is a certain point of my free will called my own "I." I have triggered these actions from You, and thus, I come to know You. From Your actions, I come to know You. Inside me, there is an "I" that comes to know You. The actions are His, but the attainment is mine.
To learn more about God and how to attain God, it is recommended to take the free courses. The reason is that many of the concepts and terms we have a heard a lot about in our upbringing have completely different definitions in Kabbalah, and it takes a while to process them properly. Therefore, if you're interested in this topic, and related topics like:
The ultimate contradiction about having a God: if there is a God that's all good and loving, then why is there so much suffering? (The topic tackled in lesson 2)
Why is God hidden from you? How can you attain the perception & sensation of God? (Topic in lesson 9)
What does it mean that God is a quality of giving and love? What are the actions of giving and love that we can do in order to reveal God? (Topic tackled in lesson 1).