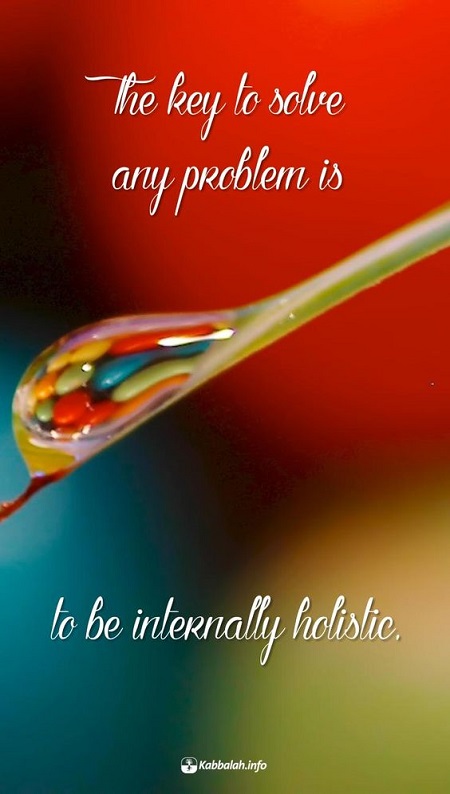 The key to solve any problem is to be internally holistic.
How can you change a person? How can you make his recognition, his understanding, his perception of the world, and his attitude to the world as general and holistic as all the systems?
First people must be educated integrally. Its goal will be to teach a person certain habits, to feel to what extent his connection with others is good and desired and brings about mutual understanding and the right decisions and a totally new feeling of the self, and to feel the society and nature in a new way.
A person will begin to feel the general picture of the whole global integral system he is in.
New to Kabbalah?
Since the wisdom of Kabbalah is fundamentally different to all other teachings and contains different definitions of terms and concepts that we are raised to associate differently to how they're presented in the wisdom of Kabbalah, we highly recommend signing up for the Free Kabbalah Course, which provides a detailed introduction to the wisdom, in order to best provide a person with an introduction to the wisdom's basic concepts and fundamental principles, and through which you can decide whether you would like to continue the free studies in order to attain the goal of the wisdom. Click the banner below to go to the sign up page: