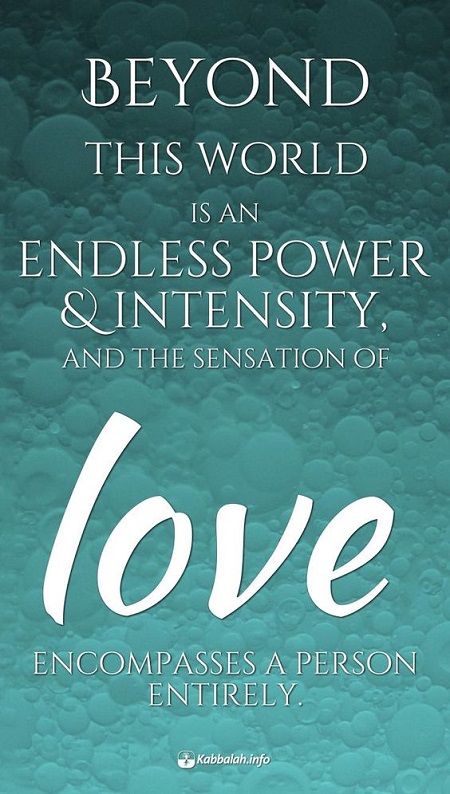 | | |
| --- | --- |
| | Beyond this world is an endless power & intensity, & the sensation of love encompasses a person entirely. [Tweet This] |
The wisdom of Kabbalah is beyond this world and above our unconscious state. Every moment spent studying Kabbalah with the intention of getting closer to a new reality and getting rid of unconsciousness is a moment well spent. The wisdom of Kabbalah is hidden from our senses and intellect. It belongs to a different dimension, one which we are incapable of perceiving and exploring directly.
Kabbalah Revealed!
The live online course begins on Thursday, April 20th 2017 at 8pm ET. No prior knowledge of Kabbalah is needed.
DISCOVER a deeper understanding of Nature, the world and who you really are. OBTAIN tools that can help you develop a new approach to life and GAIN a unique perspective that will help you make sense of events in the world today.
Click banner below for INFO & REGISTRATION