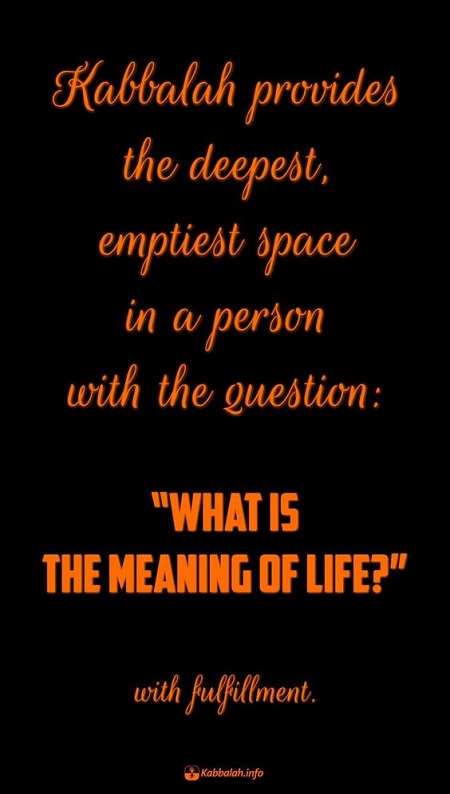 | | |
| --- | --- |
| | Kabbalah provides the deepest, emptiest space in a person—the question, "What is the meaning of life?"—with fulfillment. [Tweet This] |
At first you didn't feel that there was a point in the heart inside you, then you felt it, and now suddenly you reveal a whole world within it where you exist eternally. This spiritual desire is called the "point in the heart," the innermost desire which is revealed in me now. You suddenly begin to see how this point becomes bigger and bigger, and you reveal a whole reality within it – an inner dimension not perceived before.
Kabbalah Revealed!
The live online course begins on Thursday, April 20th 2017 at 8pm ET. No prior knowledge of Kabbalah is needed.
DISCOVER a deeper understanding of Nature, the world and who you really are. OBTAIN tools that can help you develop a new approach to life and GAIN a unique perspective that will help you make sense of events in the world today.
Click banner below for INFO & REGISTRATION