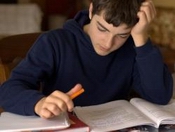 A New Generation of Children Knows Much More
than Those Who Are 20 Now
A talk between Rav Michael Laitman, PhD and chief coach
of the Russian rhythmic gymnastics team, Irina Vinner
Our generation is very special. Today, children aren't just cleverer and more sophisticated than their parents, they possess inner wisdom about life. They don't want to experience what we have already experienced. They know it all in advance, and have already rejected it. Thus, our generation is the generation of crisis. It's just the beginning. Very significant changes are waiting for us in the future.
An absolutely different civilization is growing up, one of absolutely different people, in their attitude toward the world, life, themselves and others. Read the Full Talk>>>
Related Material:
* Video Clips of Talks and Interviews with Rav Michael Laitman, PhD
Click Here to Sign Up for a Free Kabbalah Introductory Course – Starts Soon!