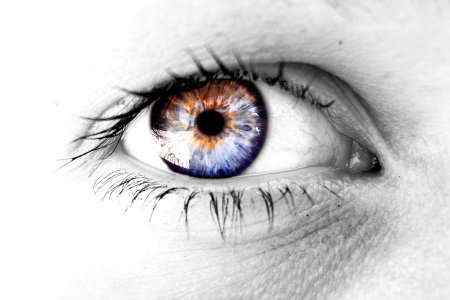 Firstly, what is a soul? This is a completely separate question. People say that it exists in the body. But what if we change the body, begin changing and replacing all of its organs?
You know that this is already possible today, and if it impossible then we will be able to replace absolutely everything in 50-100 years. We can already transplant the heart; therefore it's clear that the soul does not relate to the heart. Neither does it relate to the arms, legs or anything else. Well, perhaps it relates to our head? Let's suppose that in a few dozen years we will be able to replace the head. What then? Will our memory disappear somewhere? It's probably recorded here, in the head, so if we change the head, will the memory disappear? Maybe they will put a girl's memory in me and I will have her memory? Or does this not matter?
Maybe memory is also not stored in the head. It only seems to us that it is stored there just as it seems to us that our feelings are located in the heart. The heart simply restricts and reacts to changes in pressure, and it seems to me, "Oh! I feel it in my heart." But in reality this feeling is not in the heart. All feelings are completely not in the heart. An engine can work instead of the heart, and I will feel all the same. The same thing is true for memory.
What about the soul? Where is it located? Is it in the body?
Let us change the body, change everything, transplant all the organs; will it change then or not? Where is it, this soul? Maybe if I cut a piece of flesh out of me then I will simultaneously remove the soul? I will take another organ from someone else and transplant someone else's soul, and then will we be able to implant souls? This already becomes interesting. Maybe if I put a couple of souls into myself then I will live longer?
In other words, in principle, if we delve into these questions, we find that we completely do not understand anything about them.
In Baal HaSulam's article "Introduction to the Book of Zohar," he tries to slightly explain it to us. Baal HaSulam says that the soul is a part of the Creator in man. What does "a part of the Creator in man" mean? This means that I somehow chop off a piece from the Creator (the quality of love and bestowal) and take it for me, and the same for every one of us, right?
As a result each one of us has a piece of the Creator. Where is this piece located? For some reason I don't see this piece in any of you. You all don't look anything like people who contain a piece of the Creator. And the same goes for me. We do not have anything eternal and perfect. Something that's chopped off from Him is located inside of me? A piece means that it was torn off or somehow separated from Him? And so, the question we have to clarify is: what does "a part" mean, where is it placed in me, why do I need it, where can I discover it, what should I do with it, and so on.
These questions are quite complicated. Baal HaSulam answers them in "Introduction to the Book of Zohar," and they are also dealt with in an easier, step-by-step manner in the Free Kabbalah Course.
The Free Kabbalah Course is based on the articles of Baal HaSulam and provides step-by-step guided learning from experienced Kabbalah instructors of Kabbalah's basic concepts based in Baal HaSulam's articles. Baal HaSulam was the first Kabbalist in history who wrote articles not only for Kabbalists, but for the broad public, in order to explain Kabbalah's fundamentals, because he understood the need that would emerge in humanity to answer deeper questions about life's meaning and purpose. Therefore, if you're interested in such topics, we recommend taking the free course and start learning about the world around you and inside you anew. Click the banner below to sign up for the free course …