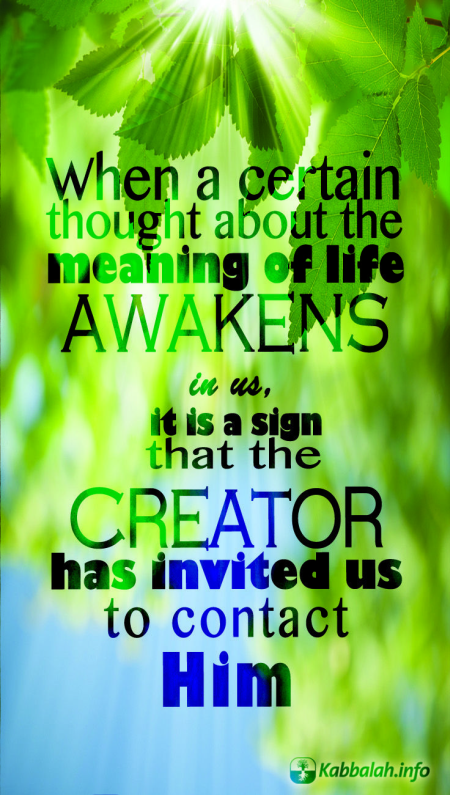 1) When a certain thought about the meaning of life awakens in us, it's a sign that the Creator has invited us to contact Him.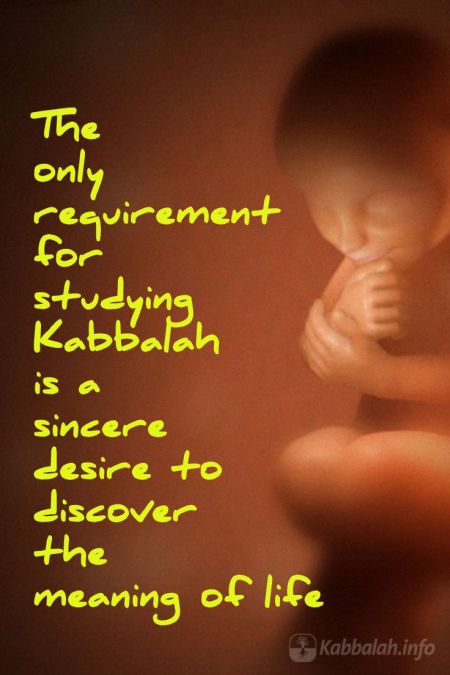 2) The only requirement for studying Kabbalah is a sincere desire to discover the meaning of life.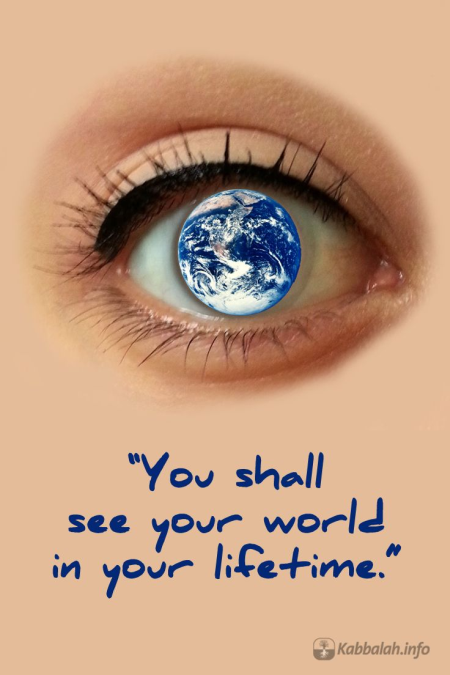 3) You shall see your world in your lifetime.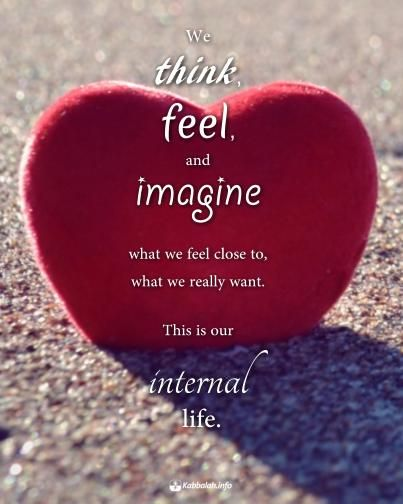 4) We think, feel and imagine what we feel close to, what we really want. This is our internal life.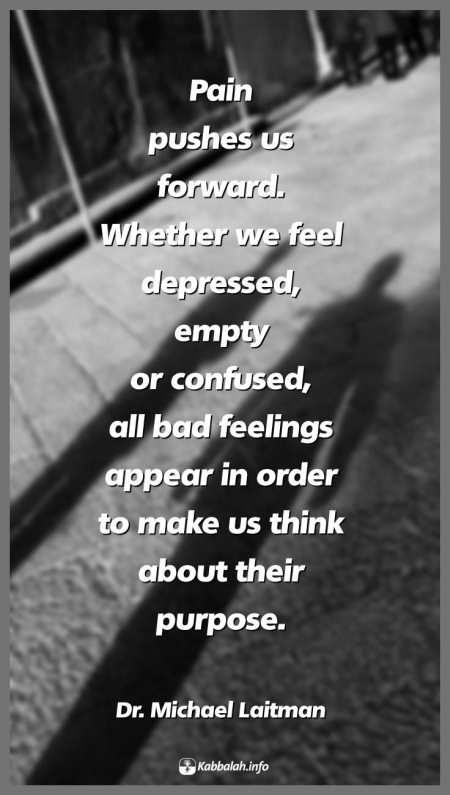 5) Pain pushes us forward. Whether we feel depressed, empty or confused, all bad feelings appear in order to make us think about their purpose.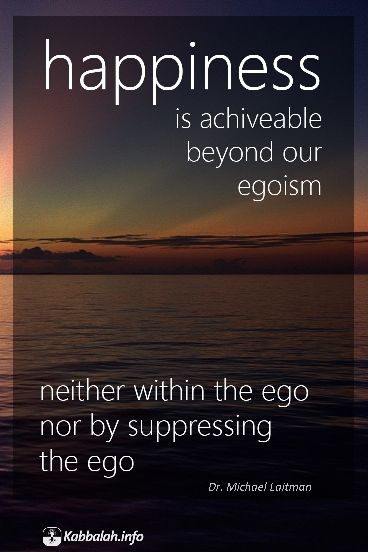 6) Happiness is achievable beyond our egoism, neither within the ego nor by suppressing the ego.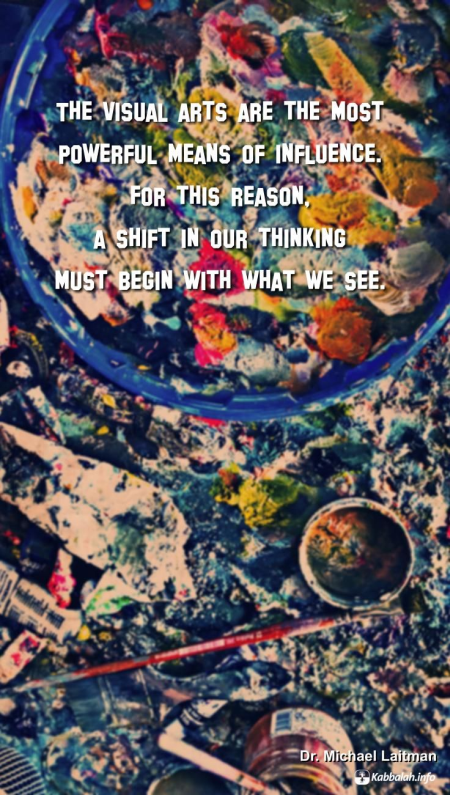 7) The visual arts are the most powerful means of influence. For this reason, a shift in our thinking must begin with what we see.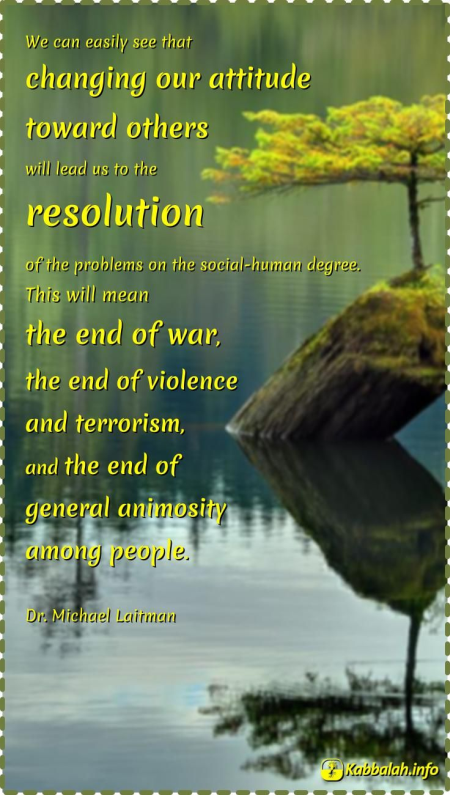 8) We can easily see that changing our attitude toward others will lead us to the resolution of the problems on the social-human degree. This will mean the end of war, the end of violence and terrorism, and the end of general animosity among people.
9) Changing one's attitude from self concern to global concern affects the whole system positively and ensures its survival.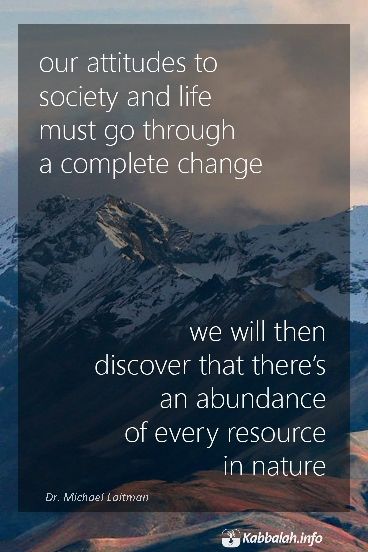 10) Our attitudes to society and life must go through a complete change. We will then discover that there's an abundance of every resource in nature.