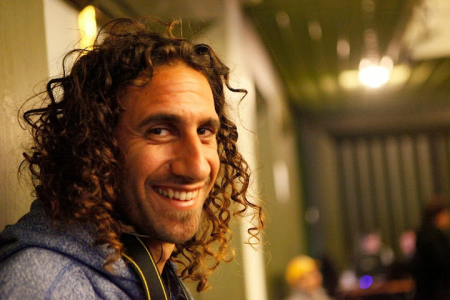 Question: I have corporeal fears of fitting in, of being smart enough, of knowing what to do, where to go and how to behave. I fear appearing foolish in front of people I wish to be more like. Dr. Laitman, did you ever experience these fears?
Dr. Michael Laitman: I never felt these fears because the convention is accessible. That is the atmosphere there. Everyone's talking and chatting and laughing. They're happy! It's connection! There's a lot of hugging and kissing. Most of the people know each other. Now that I'm looking at the screens I see the majority of faces are already familiar. [Participating groups are shown on the screen.] Toronto, I know the whole group. St. Louis, these friends I've known for at least ten years. Chicago too. New York. It's a beautiful, big group today. San Francisco. Today it's a full house, a full turnout, all of North America.
Of course there are faces I don't know, new faces. Miami too. Some are there, some are new. Also, the Yashar Kel Virtual Group are all the people who are starting Kabbalah through Mike Kellogg's system. They're doing great work. I have to see all our friends from Yashar Kel at the convention.
It's time for us all to come together, because it's impossible to continue in this way. Those who aren't moving toward connection cut themselves off from discovering the Upper Force. By not moving toward connection, you won't actualize the wisdom of Kabbalah.
First of all, the connection has to be among us, and as much as we can, we need to also act toward the general public.
This Q&A is based on the Special Q&A Session with Dr. Michael Laitman in Preparation for the ONE Convention, which took place on Sunday, June 16. Watch the whole video & stay up-to-date with ONE Convention preparation materials here »