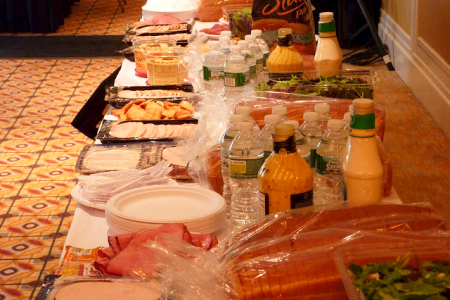 Question: How can I help during the ONE Convention without missing anything? It is my first convention. I'm arriving on Thursday, Aug. 7. I very much want to be of help. Any task is fine with me.
Dr. Michael Laitman: It's the ratio. We are going to be at a place where we don't attend to ourselves. We will have most things prepared in advance. We get there with all the equipment. It's a place we know, a place where people know us. Food will be ready. It will be prepared by the hotel. We won't have to buy, carry, serve, or do anything. Everyone will be sleeping in hotel rooms with beds, showers, etc. You'll have everything.
All that is left is to absorb, to open ourselves and accept everyone, so that in the connection among ourselves we will feel the upper world. That's all. So that is our only problem.
What duties have you considered? I recommend that people who were never at a convention be given no duties. I'm against it. It happens in Israel too. A new person comes, and during the lesson, they make him serve coffee. They need to sit, listen and gather impressions. They cannot connect to bestowal, to the group, etc. You shouldn't do that. You "teach the boy according to the boy's way." Don't put him into spiritual acts that he doesn't feel as being spiritual. Therefore, you need to give these people the best seats to participate as emotionally as they can with everyone, so that they feel no pressure from others. In short, treat them as children. They're beginners, so they're babies.
This Q&A is based on the Special Q&A Session with Dr. Michael Laitman in Preparation for the ONE Convention, which took place on Sunday, June 16. Watch the whole video & stay up-to-date with ONE Convention preparation materials here »