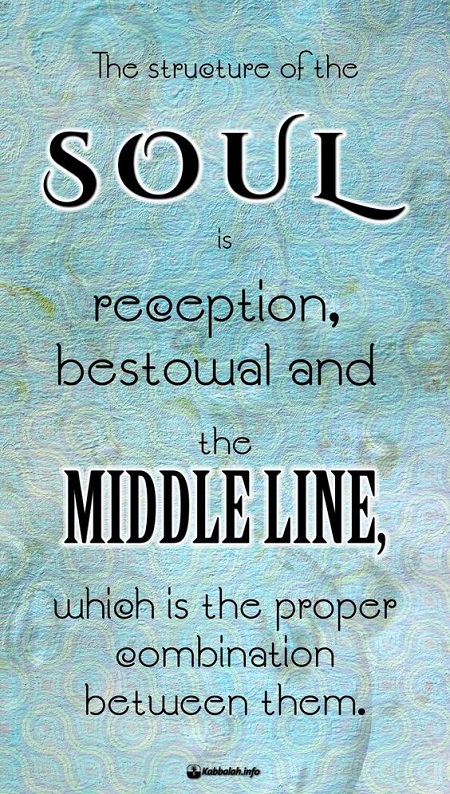 The structure of the soul is reception, bestowal, and the middle line, which is the proper combination between them.
In our relationships we deal with the forces of bestowal and reception. They are both forces of nature. When I combine them in the right way, then the middle line or the soul is formed out of them. The Zohar shows us how to build our reality out of them so we are above the force of bestowal and the force of reception. The Zohar brings the middle line to us from Above. While reading it, we have to try to become included into that line. Then we are tuned to the same wave through which the Light comes to us and returns us to the Source, the Creator.
Kabbalah Revealed!
The live online course begins on Thursday, January 5th 2017 at 8pm ET. No prior knowledge of Kabbalah is needed.
DISCOVER a deeper understanding of Nature, the world and who you really are. OBTAIN tools that can help you develop a new approach to life and GAIN a unique perspective that will help you make sense of events in the world today.
Click banner below for INFO & REGISTRATION