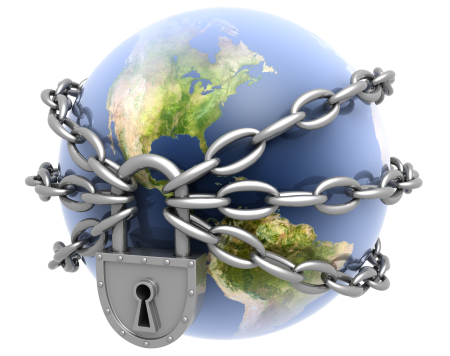 Question: A student from the Education Center is saying: You talk about unity and the need to disseminate the wisdom, and that we also have to study it. But how can I connect with someone? I never did it, ever before. I always felt separate. I couldn't connect with anyone.
Dr. Michael Laitman: I'm not saying you need to do it now. I'm just saying we have to start explaining that our world is going through a crisis in our attitude toward the world, meaning toward humanity. Our attitude toward humanity has to change.
Through recent studies and everything that is happening to us, we are beginning to see that we are all interconnected, whether we want to be or not. Look at what is happening in countries, between countries, in commerce and industry, in the economy, all over the world, with the climate, etc. Everything is becoming more and more connected, except for the connections between us, and that is the crisis. The crisis is in our perception of where we are.
We are all connected, but everyone is only out for themselves, which is protectionism. What is going to happen if you are connected, but each is pulling his own way? That is today's world. If they want to have a good life, and that is what the world is thinking about, then they have no choice, but to change their attitudes. The only question is: How much suffering and problems will it take? Because Nature will run its course no matter what attitude we have towards it.
Imagine that you are tightly connected with others and you are acting against this connection, and the whole world is doing the same: What kind of situation can you bring yourself to? You will reach a state where you will not be able to feed yourselves, and provide yourselves with the most basic necessities. That is written in the Kabbalistic books.
Therefore, before it happens, we have to—it's not up to us, it's not our own will. Kabbalists write about this for us. Baal HaSulam wrote so much about how much we have to disseminate this method. We thus have to go out and start working with everyone. We have no choice. We have to change our attitude to life. Otherwise, going against the law of Nature, which is now only connecting us, is always very dangerous and yields nothing but great trouble.
Look at what is happening with the climate, for instance. Our problem is that we still think we can control our situation, the way it used to be. Previously, it was a capitalistic approach: you invested, you profited. You can have good relations with one, or go to war with another, whatever I wanted, according to my ego, because we were developing. But approximately since the end of the 19th century, the world started closing in and becoming integral, where a closed system was formed. In a closed system, if you work contrary to its nature, by that you inflict troubles on yourself. The world has to know that.
Question: Continuing the previous question. How should a person prepare him- or herself for the ONE Convention? Should one already come in a connected state or pass it onto others? What should one do? How should one prepare?
Dr. Laitman: I think it's very important that we have this page, in the Convention site, on the Internet. And there we have to place our materials in English, Spanish, what else is popular there.
Student: We do have a ONE Convention page at Kabbalah.info/convention. In Spanish, it is available through Kabbalah.info/es. There is also a preparation page there with all the materials.
It's really recommended to get on that page all the time, because we're always updating it toward the ONE Convention, so be there.
Dr. Laitman: So we have to start placing materials there that are necessary as preparation for the convention. Then, maybe once a week, or once every two weeks, we'll have such a lesson as a preparation for the convention.
This Q&A is based on the Special Q&A Session with Dr. Michael Laitman in Preparation for the ONE Convention, which took place on Sunday, June 16. Watch the whole video & stay up-to-date with ONE Convention preparation materials here »