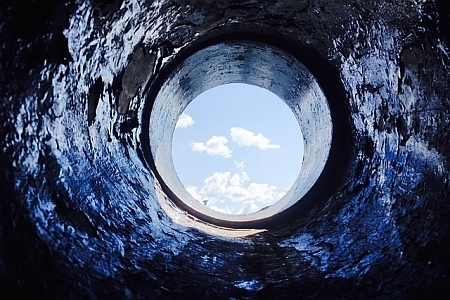 The Meaningfulness of Hopelessness
Prior to creation, the Creator alone existed. The process of creation begins when the Creator singles out a certain part of Himself in order to endow it, in the future, with certain different characteristics. By endowing this part with a sense of its own self, the Creator essentially "ejects" it from Himself.
This endowed part constitutes our "I." The distance of the endowed part from the Creator is the disparity in characteristics between the Creator and this part; it is perceived as "concealment of the Creator." Since this part cannot sense the Creator, there is a void between it and Him, generated by the part's egoistic characteristics.