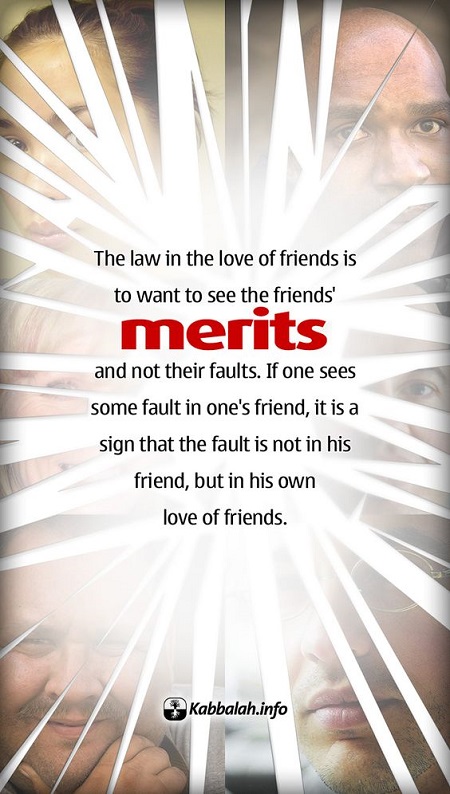 The law in the love of friends is to want to see the friends' merits and not their faults. If one sees some fault in one's friend, it is a sign that the fault is not in his friend, but in his own love of friends.
If we want to see the world as a perfect place, we have to perpetually change ourselves and correct our egoism to be adequate for a new perception of the world. It's called "loving one's friends". Look at what great possibilities for work that the group (friends) and the environment give us. It's totally enough if we perpetually test ourselves by asking, "What do I think about them? How do I support my friends? How do I connect with them? Are we together or not really?"
INTRO LECTURE
WHAT IS LIFE? DOES LIFE HAVE A MEANING?
Find a Kabbalah introductory lecture in your city.
Click banner below for INFO & REGISTRATION